DOD CIO: We Need to Consider Legal Issues Around Mobility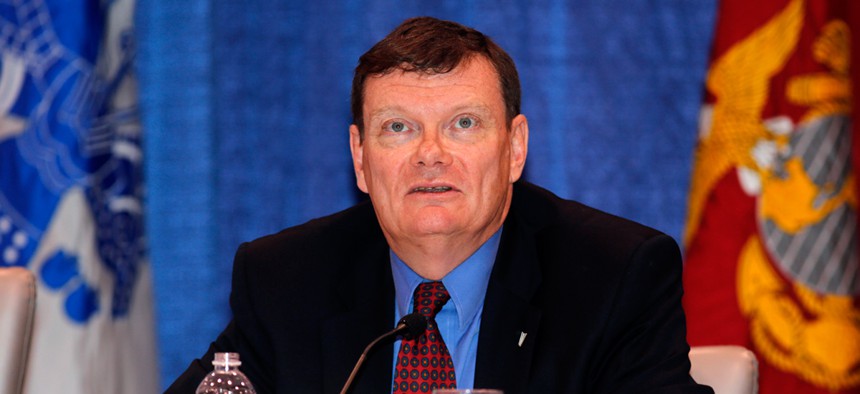 Access to new technology has infused organizations with tools that increase productivity. That's great for employers, but not so much for mobile-device-wielding employees.
In our increasingly connected world, employees are more accessible than ever.
At first blush, access to new technology has infused organizations with tools that theoretically lead to more productivity. That's great for employers, but not so much for mobile-device-wielding employees.
Think about it: When was the last time you were more than an email away from a task, memo or reply that probably could have waited until the morning, but didn't?
In government, a growing number of civilian agencies and even the Defense Department have explored or enacted mobile policies that could keep employees digitally chained to their workflows once they leave the office. The mobile rush raises legal questions and blurs the line between work and private time, and already some governments have acted swiftly in ensuring employers don't ask too much of employees.
The German ministry, for example, banned managers from calling or emailing staff after hours to prevent burnout. That move followed the lead of several large German corporations, including Volkswagen and Puma, which did the same.
The same conversation is now happening within the Pentagon.
"There are quite a bit of legal issues around just how mobile you can expect employees to be," said DOD Chief Information Officer Terry Halvorsen.
Speaking Thursday at the DOD CIO Mobility Industry Day in Washington, D.C., Halvorsen said the Pentagon was very much aware of pending legal issues over labor in Europe and other "very interesting" case law that could set precedents for how mobile work is carried out in the future.
"We are also working through this," Halvorsen said, noting that employees who work after business hours expect to be paid for their efforts. Whether working extra hours actually leads to increased productivity is up for debate some research suggests otherwise – fairness in labor is certainly related to employee morale.
"I am trying to be conscious, I know my staff does a lot of work after 5 p.m.," Halvorsen said. "Part of what we at DOD are working through is the legal implications of what it means for employees to bring their own devices."
Halvorsen told the audience DOD is behind on a BYOD pilot it had planned for summer. But the pilot, which will allow select Pentagon officials to handle unclassified loads with personal mobile devices, is likely to help defense officials get a handle for how to handle employee workloads.
Halvorsen said the issue won't be limited to DOD and the U.S. government, but will likely lead to changes in the private sector, too. It's not hard to see why, and Halvorsen's example was as clear-cut as they come. Imagine you have two employees: one who answers emails promptly after hours and one who waits until the next business day. Assuming the same quality of work, which one is perceived as more hardworking by managers? Which one is more likely to get promoted?
"It'll be very interesting to watch," Halvorsen said.