CIA CTO sheds light on intelligence community's need for cloud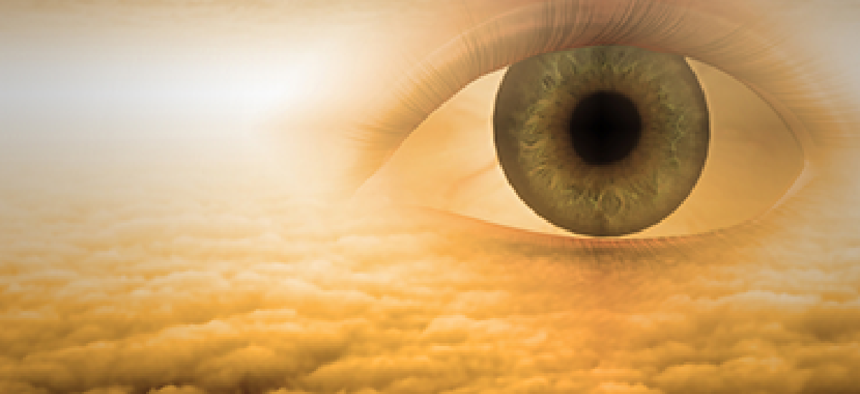 The officially-unconfirmed contract between the CIA and Amazon has led to an upsurge of interest in the spy agency's strategy.
The officially-unconfirmed contract between the CIA and Amazon has led to an upsurge of interest in the spy agency's strategy. (Stock image)
The CIA may not be willing to confirm the Amazon Web Services contract that FCW first reported on March 18, but agency CTO Gus Hunt shed more light on the intelligence community's need for the cloud in a March 20 speech in New York.
Hunt, speaking at the GigaOM Structure:Data conference, said that the CIA wants to collect massive amounts of information and "hang on to it forever" -- or at least until relevant insights can be pulled from it.
"The value of any piece of information is only known when you can connect it with something else that arrives at a future point in time," Hunt said. "Since you can't connect dots you don't have, it drives us into a mode of, we fundamentally try to collect everything and hang on to it forever."
Hunt also alluded to the CIA's significant and growing interest in big data – the collection and analysis of voluminous amounts of information to draw insights – stating "It is very nearly within our grasp to be able to compute on all human generated information."
And according to one reporter, at least, Hunt did confirm the Amazon deal in a post-speech interview. The Epoch Times -- an international newspaper, founded by Falun Gong supporters, that generally focuses on China and human rights rather than federal IT -- reported that Hunt said yes when asked about the contract. Hunt was quoted as saying, "the cloud will be onsite over (the classified) fence."
The Times framed Hunt's remark as confirmation that the CIA "has gone all in with a $600 million bet with Amazon's AWS cloud computing platform."
When asked about the alleged confirmation, a CIA spokesperson declined to comment but reminded FCW that, typically, the CIA does not publicly disclose details of its contracts, contractors, contract values or scope of its work. Officials from Amazon also declined to comment.
Why Amazon?
While the CIA's deal with Amazon Web Services has raised eyebrows, the online retailing and cloud computing giant has been steadily building a portfolio of government customers. Amazon reportedly sends or receives about one percent of all Internet traffic, and AWS' public-sector division serves more than 300 federal, state and local government agencies.
Constructing the massive private cloud behind an intelligence community firewall helps to address the security concerns conjured by the idea of "the CIA on Amazon." And AWS' parent company, Amazon, is well known in the big data realm for using diverse and sometimes-obscure customer information to recommend products and perform other predictive analytics.
The deal also makes sense in the context of the Intelligence Community Information Technology Enterprise (IC ITE) strategy, which tasks the CIA and the National Security Agency with providing cloud computing services to the entire intelligence community – 17 individual agencies – including data, utility and storage clouds. Intelligence agencies base IT decisions on the IC ITE strategy, which enhances the community's ability to discover, access and share information across agencies, and encourages integrated cloud computing services.
The strategy's language suggests that the CIA's history of smaller, highly specific clouds could potentially be compatible with the private cloud Amazon is building. It also calls for "leveraging partnerships with industry partners," and CIA officials have publicly spoken about the agency's intent to do just that.
Given the scope of the deal between AWS and the CIA, and the shared-services aspect of IC ITE with an emphasis on consolidation and greater efficiencies, the entire IC could benefit from the private cloud in several ways, including big savings. Though with the CIA's typical secrecy, those figures are unlikely to be detailed any time soon.