Pentagon Pulls 'Rapid Cloud Migration' RFI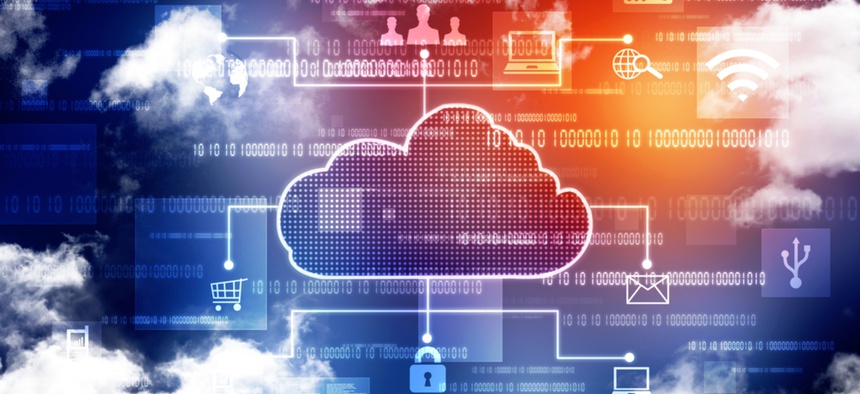 The Defense Information Systems Agency did not offer any explanation for the cancelation.
The Defense Department is not looking for ideas about how to improve the migration of data to milCloud 2.0—the Pentagon's on-premise cloud—after all.
On Aug. 31, the Defense Information Systems Agency canceled a request for information to industry seeking input on "rapid cloud migration" and "automated cloud migration techniques" just two days after it issued the RFI.
The Defense Information Systems Agency, the Defense Department's technical arm, did not offer any explanation for the cancelation. In an updated solicitation posting, the agency said, "At this time, the RFI is being cancelled in its entirety."
When reached by Nextgov, a DISA spokesperson said the Defense Department intends to release another cloud migration RFI after it is revised.
"DISA published the RFI to gather input from industry about migrating large amounts of applications to the cloud. The RFI was retracted and is currently undergoing revisions," the spokesperson said. "Once completed, it will be published at a future date."
The original solicitation sought ideas to improve how data and applications are migrated to milCloud 2.0, a $500 million cloud that went live earlier this year.
MilCloud 2.0 will be the destination for all "fourth-estate" defense agencies by 2020. MilCloud 2.0 is being operated by General Dynamics.
The original RFI made clear the Pentagon's current migration strategy, which includes "manual cloning and conversion of server images, which are then provisioned, into the new cloud environment, or provisioning, building and configuring applications on virtual servers from scratch," is not sufficient.
Editor's note: This story was updated to include comment from DISA.