Feds Can Hire Short-Term Tech Talent for Modernizing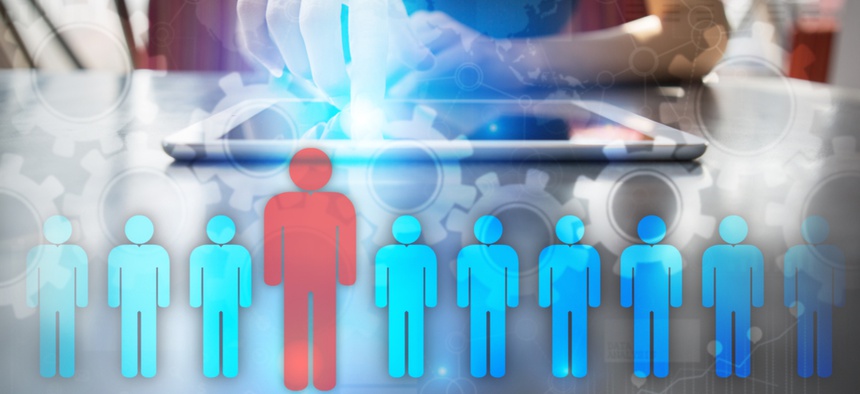 Hiring federal tech talent might be a little faster thanks to a new memo from the Office of Personnel Management.
Per a new hiring authority, federal agencies looking to staff their technology modernization projects can do so by using a separate classification called "excepted service," which does not use a standard evaluation system and does not require public notices of jobs.
That authority could be used to fill positions related to IT modernization projects that the 2017 and 2018 fiscal year budgets provide for, according to an OPM memo. Those positions could be filled temporarily for up to a year, the memo noted.
Those hired would work at the General Schedule 11 to 15 levels on the federal government's pay scale.
"These technical positions entail in-depth knowledge and experience in creating modern digital services," the memo noted. Often, the work the people hired into such jobs are doing hasn't been done before in government, so "current assessments may not be available to measure the required competencies."
The temporary provision could help OPM understand what qualifications and assessments might be useful in recruiting in the future, the memo noted.
The hiring authority is specifically for positions related to cloud architecture, solutions architecture, and migrating information from legacy systems into the cloud. Experts in those fields may require "unique and emerging skills" including "knowledge of cloud computing technologies; knowledge of cloud management; and skill in programming language and coding using modern framework tools such Node.js."
Agencies can only make appointments between now and Sep. 30, the memo notes, though the appointments can be extended by up to a year at a time.
Modernization programs rely on a highly specialized workforce, but "the lengthy and cumbersome federal hiring process often turns top candidates away," Margot Conrad, director of education and outreach for the nonprofit Partnership for Public Service, said in an email statement. The new authority can expedite that hiring process, she said.