Could This Ring Solve Your Security Woes?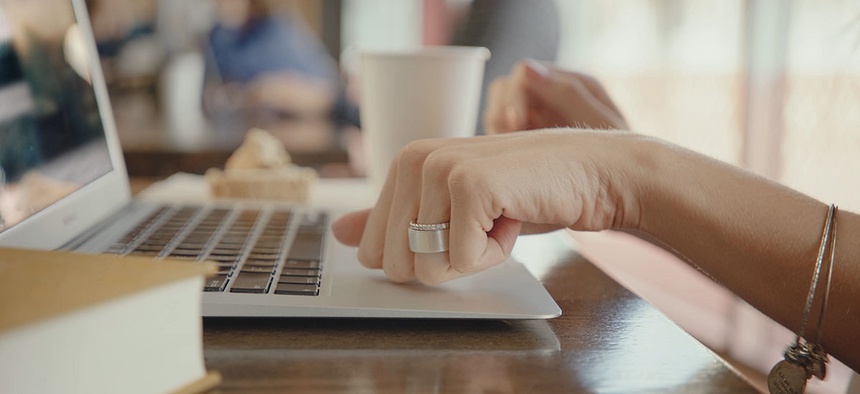 Two-factor authentication has been cited by security experts as one of the best ways to stay secure online. And while that usually entails a unique code sent to a smartphone after a password entered, what if that second factor was something more tangible?
The Token ring aims to do that—and more. This small metal ring relies on near-field communication technology to act as your wallet, keys and as a password manager. More specifically, it can make mobile payments, log you into your computer, and lock your car and home—as long as they have the specific Token attachments. Established partnerships with companies like MasterCard, Visa and Microsoft make all these tasks possible, right out of the gate.
The multilayered security comes from a fingerprint scan taken by a sensor on the inner side of the ring. A different sensor detects when you're wearing the ring, so it turns on, and when you take it off, the ring promptly shut down. A small LED light on the inside of the ring pulses rainbow when it recognizes you. If it doesn't, the ring blinks red.
The ring can stay connected for two weeks, meaning you won't need to charge it every day.
If you're interested in a Token ring, it'll cost you, as this isn't mere costume jewelry. The price will start at $249 for the basic ring, with extra costs for the Token deadbolt and car plug. All three together will cost $399. You'll also have to wait a few month to purchase, as it won't be available until December 2017.
See the ring in action, check out the video below from CNET: