5 Technology Trends to Watch in the Public Sector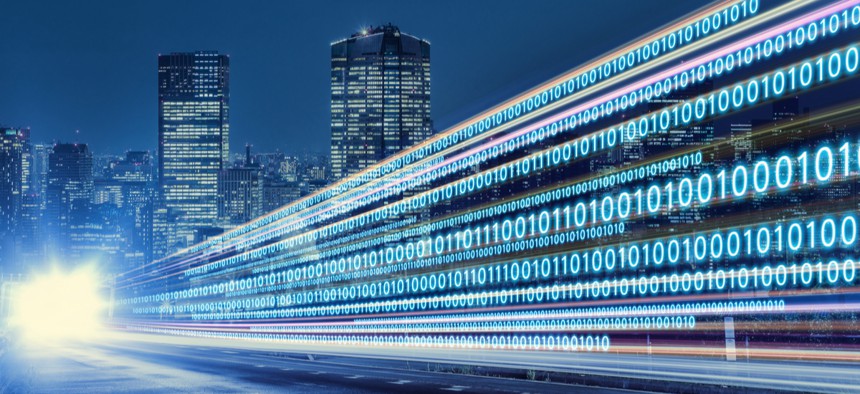 Little about 2020 has been predictable. For government agencies, the coronavirus pandemic upended operations, changed where and how employees work and forced shifts in the delivery of public services. Throughout this crisis, technology proved to be the fuel keeping the trains running in the government's response to the pandemic. 
IT investments have proven to be an operational necessity for government agencies as they look to sustain essential public services and remote work. As agencies begin determining their 2021 technology priorities, here are five technology trends to watch in the public sector. 
Doubling Down on Digital Transformation 
The COVID-19 pandemic made evident government technology is still often behind the times. In fact, one survey found that over 80% of U.S. government officials believe their agency is not as technologically advanced as it needs to be to cope with new challenges and opportunities. While government agencies have long talked about digital transformation, in most areas it has been a slow go. But that may be changing. The same survey of U.S. government officials found over 60% of respondents reported that the pandemic has accelerated digital transformation in their organization. Perhaps the most visible example is the rapid shift to remote work. Thanks to investments in modern infrastructure and applications, as well as inter-agency collaboration and private partnerships, the U.S. government was able to increase teleworking capacity by 800% during the pandemic. This allowed many agencies to send an estimated 80-95% of their workforces to safer locations, according to former Federal CIO Suzette Kent. The success of digital transformation efforts in areas like teleworking, cybersecurity and digital services has left many government technology executives looking at what other areas of their operations could benefit from a technology overhaul.
Enabling More Digital Citizen Experiences 
The pandemic has accelerated the digitization of daily life. In fact, McKinsey research estimates that within just the first eight weeks of the COVID-19 pandemic in the U.S., consumer and business digital adoption accelerated five years forward. Given this shift online, it is perhaps no surprise that research shows many citizens prefer digital experiences when it comes to interacting with the government.
For example, Accenture found that about two-thirds (64%) of people prefer to engage with a virtual agent if the government agency offered it. These types of digital interactions are not restricted to office hours and typically are less time consuming and more convenient for citizens. Over the course of the pandemic, public sector digital application and funding portals have swiftly moved from concept to delivery in a few weeks, and schools across the U.S. pivoted to digital learning. Moving even more digital services online in 2021 can help boost productivity, reduces government backlogs, and frees up talent and resources for other priorities.
IT Modernization Takes Center Stage
Before the pandemic, a 2019 U.S. Government Accountability Office report showed that there had been little progress on modernizing 10 of the most critical government systems since 2016. Additionally, another GAO report found that only 11% of federal IT systems were running in the cloud. 
The pandemic has shined a spotlight on the weaknesses and vulnerabilities of the legacy systems still in place throughout the U.S. government. For agencies to better serve citizens, they must be able to properly capture and analyze citizen data to identify trends, and help focus and personalize service delivery. It has become clear new IT infrastructure is urgently required to ensure a better digital experience for citizens and a more resilient government. 
IT modernization efforts will focus on enabling high availability, high quality and accessible data. Bringing this data, computing capacity and AI tools together will expedite digital transform across the government and enable agencies to move from reactive to proactive service delivery.
Zeroing in Automation
Lost revenue from the pandemic means agencies will likely see a decrease in funding. But at the same time, demand for new and improved digital services has never been greater. This combination will make automating digital processes at government departments and agencies crucial in the year ahead, as they work to continue to meet their mission with limited resources.
Accelerated Adoption of Digital Platforms
This year, digital platforms have been crucial in facilitating the speed and effectiveness of the U.S. government's response to the pandemic. These platforms make it easier for employees to collaborate and share information across teams and agencies. As Kent noted, digital platforms also allowed new systems to be quickly developed and tested by various federal agencies, while also ensuring the government could meet citizens' desire for more information during this difficult time. By further embracing the transition to digital platforms in 2021 and beyond, the public sector can deliver effective, connected public services in a challenging time of heightened demand and shrinking budgets. With these platforms, agencies can better serve constituents by properly capturing and analyzing citizen data. This allows the public sector to unlock insights to identify trends, personalize citizen services and create efficiencies. 
As the U.S. government looks ahead to 2021, it can use the pandemic as a long-term catalyst for technology advancements. By continuing to go digital, agencies can streamline operations, become more agile and better meet the needs of employees and citizens.  
Brian Chidester is the head of Worldwide Industry Strategy for Public Sector at OpenText and the host of "The Government Huddle with Brian Chidester" podcast from Government Marketing University.