White House Takes Important Step to Accelerate AI Adoption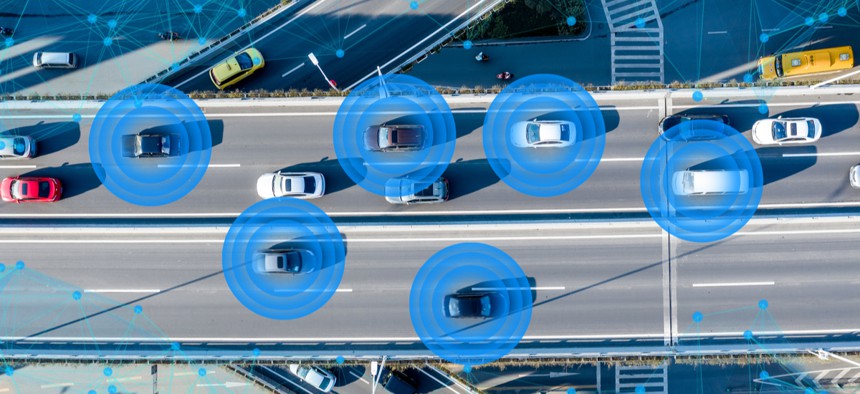 It's hard to overstate AI's importance: It's the biggest commercial opportunity in the world right now.
The recent White House executive order on artificial intelligence is the latest recognition that AI is the most transformative technology of our time, like the steam engine, electricity and the internet before it.
The private sector's work in recent years with federal agencies, cloud service providers, partners and researchers has helped us all appreciate the enormous potential of this technology. It holds the promise to save lives through improved healthcare and disaster relief, strengthen our cyber defenses, accelerate scientific breakthroughs and cut billions in maintenance costs and waste.
We know AI will have a profound impact, because many companies have already adopted it, and consumers are already benefiting from it. A McKinsey global survey of 2,000 companies found that nearly half have incorporated at least one AI capability in their business processes. Nearly 80 percent say they derived significant or moderate value in doing so.
AI is the Future, and the Future is Now
It's hard to overstate AI's importance: It's the biggest commercial opportunity in the world right now, according to a recent PwC report. It could contribute up to $15 trillion to the global economy by 2030—more than the current output of China and India combined. The World Economic Forum believes it will add almost 60 million net new jobs by 2022.
The executive order directs the federal government to prioritize investment in AI research, make more data sets available to researchers, and prepare our workforce with STEM education and data science training. The EO makes it clear that the government must take a leadership role in AI for the safety, security and prosperity of our citizens.
Here are just a few examples where AI could have a profound impact in the public sector:
Health care. Nearly two million Americans die each year from disease. AI offers the potential to detect and diagnose illness sooner and help doctors prescribe more personalized treatments. The technology can also advance medical image analysis and improve diagnosis and treatments. Such work could have huge implications for patients at the VA and hospitals around the country.
Cybersecurity. The 2019 National Intelligence Strategy states that cyberattacks "will pose increasing threats to U.S. security, including critical infrastructure, public health and safety, economic prosperity, and stability." Some intelligence leaders believe cybersecurity threats are on par with dangers like terrorism and weapons of mass destruction. We're working with Booz Allen Hamilton to develop faster AI-powered cybersecurity systems and train federal employees in AI and machine learning to thwart such threats in real time.
Transportation. Approximately 40,000 Americans die each year in traffic accidents. Derek Kan, Department of Transportation undersecretary of policy, said the DOT has access to vast amounts of data that could help reduce fatalities. Autonomous vehicles provide enormous amounts of information on roadway and operating conditions, which can help transportation experts assess and reduce crash risks. The agency, in its recent Automation 3.0 report, wrote, "The U.S. DOT sees a bright future for automation technology and great potential for transforming our surface transportation system for the better, toward a future with enhanced safety, mobility, and economic competitiveness across all transportation modes."
Disaster relief. Natural disasters such as hurricanes and wildfires cost the U.S. a record $306 billion in 2017. In the critical hours and days following a disaster, real-time intelligence for first responders can save lives and ease suffering. AI has incredible potential to help: a NASA engineer developed a neural network that was nearly 98 percent accurate in detecting wildfires using MODIS, a satellite-based system.
Defense platform sustainment costs. Maintenance costs are a huge challenge for the Defense Department, typically equaling 50 percent or more of a major platform. Annual sustainment costs for the Army, Air Force, and Navy are about $160 billion, according to a 2018 report from the office of the undersecretary of Defense. AI could help lower these costs by predicting maintenance issues, but the challenge is to glean insights from terabytes of data, such as drone video and ultrasound scans. GPU-enable AI is being used to develop predictive maintenance capabilities for oil rigs one million times faster than current systems. Such systems could also be applied to Defense platforms such as bases, ships and aircraft.
Waste, fraud, and abuse. Federal agencies will make $141 billion in improper payments in fiscal 2017, according a recent GAO report. Companies are already applying AI to fraud prevention with tools such as interactive alerts, easy-to-report fraud transactions, and the ability to lock cards in real time. Similar initiatives can be applied to reduce government fraud and waste.
Such initiatives won't be easy. Every agency, every organization, faces challenges in harnessing and implementing it. That's why it's so important that the government play a leadership role to facilitate research, development, adoption and training. Government can make an important contribution in at least three areas.  
First, data is key to AI. Suzette Kent, federal CIO, said in October that the U.S. has some of the most valuable data in the world. She said the U.S. must make the right investments in collecting, curating and making data sets available so that federal agencies can harness critical insights. Suzette's leadership is clearly having an impact here.
Second, training is vital. The government employs thousands of engineers, supported by tens of thousands of engineers at government contractors. Many of them have access to valuable data but are not able to glean insights from it. The government should take steps to train its engineers in deep learning and data science. In addition, the U.S. needs to train the next generation by encouraging an aggressive STEM education program. Today's high school and college students need access to data science and machine learning training now.
Third, we need to improve our computing infrastructure. Teaching a computer to make predictions from data requires massive compute horsepower. We need to modernize federal, university and research systems to give engineers and data scientists more powerful tools to develop and implement AI capabilities. The government needs to deploy a robust hardware infrastructure that will enable agencies to support this executive order. These systems can either be in the cloud or on premises and are already available from OEMs.
Fueling the AI Revolution
Since researchers began using GPUs to train AI models eight years ago, the technology has been essential in fueling today's AI revolution. Late last year, a Department of Energy supercomputer broke an AI record—achieving a billion billion operations per second—using 27,648 GPUs for research on climate change.
The private sector needs to be a trusted government partner, working with agencies to help them understand, adopt and deploy AI-enabled computing systems. We must also provide technical input to governmental research organizations on how to advance computing architecture in the post-Moore's Law era.
Given the private sector's vantage at the nexus of AI and government, we know that harnessing this transformative technology will be critical for our health, security, and prosperity. We look forward to helping agencies implement the executive order to improve services and save taxpayer money.
Anthony Robbins is the vice president of North America Public Sector for NVIDIA.