Why 2019 is the Year to Try Project Management as a Service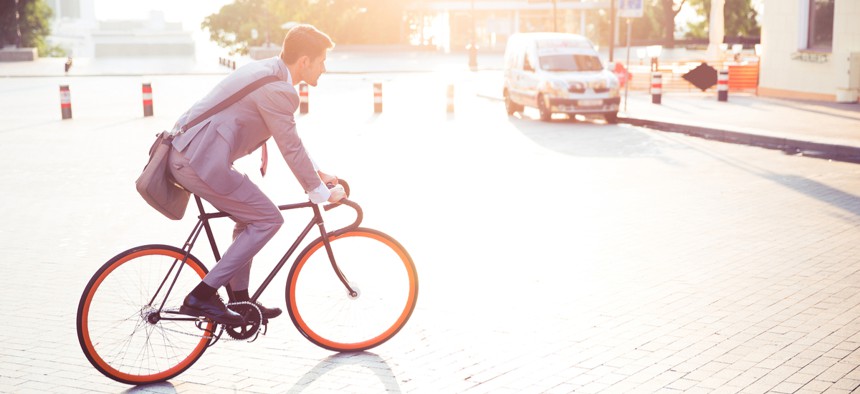 Before we talk project management, think about goals. Let's say your goal is to buy a second car for your family. The outcome is clear: a car in the driveway spells success. During the process of saving for your car and researching options, however, life happens. You move to a new townhome in a city center. Your boss starts a telework program so you only head to the office twice a week. You decide to start training for a race next spring.
If you had a project management office managing the process, you would have that new car. You might not have a parking spot for it at the new house, you might not even need the car given that you've moved closer to the office. And you might have to add a personal trainer to your budget. But outcome achieved.
If you had a program management-as-a-service managing things, you'd buy new bikes for the family. You'd feel confident that you purchased a brand known to last and be comfortable for city riding. You'd get in training rides on your way to work and the store. And you would have the support of your spouse and kids, who gave their blessing for the bikes after you agreed to purchase a basket for each one. Intent satisfied.
The difference between outcomes and intent is one of the foundational differences between two project management approaches being offered to government organizations.
Project management as a service, or PMaaS, has been used in the public sector for more than a decade. It grew out of IT management and agile operations. Instead of managing a project to an end result, PMaaS manages to the objective. It adds a layer that improves the effectiveness through enhanced accountability, greater communication and processes, and deep expertise. It also brings in an independent voice and perspective.
What's included with PMaaS?
Expertise: PMaaS offers reach-back resources to bring whatever experience and knowledge is needed to every project.
Focus: Many organizations are challenged by downsizing or talent gaps. PMaaS brings in the resources needed to supplement your staff or completely handle the process while you carry on with business as usual.
Perspective: PMaaS is an honesty broker. It can reveal truths that are hidden or ignored by an organization. Having a fresh pair of eyes look at your operation can shine a light on missed opportunities for improvement that can make all the difference.
Flexibility and scalability: On-demand services flex to changing needs and multiple or competing priorities and stakeholders.
Less risk: The expertise component of PMaaS includes a lookout for signs of a problem and known dangers, reducing risk and delays.
Reduced costs: With PMaaS, you pay for what you need.
What kinds of projects need PMaaS?
Projects that are mission-critical but not within the organization's mission expertise.
Large-scale projects with significant impact.
Complex projects with many stakeholders.
Budget-crunched projects that can't afford mistakes.
Time-crunched projects that can't wait to work through contracted milestones.
Doesn't a project management office do all this?
Project management offices typically offer a more formal structure governed by a fixed-price contract. Because these contracts include a certain number of full-time employees and hours, there's little motivation to beat the schedule or even be efficient. Indeed, overruns or delays often reward PMOs with additional funds.
Why do we need PMaaS now?
Government projects that stay on schedule and on budget, historically, have rarely gotten little attention. With the pace of business moving faster, organizations being asked to do more with less, and an outcry for transparency and accountability—that attitude is shifting. Organizations are under pressure to be increasingly agile and efficient, and PMaaS helps them do just that. In fact, historical data from government IT projects shows a key trend: When project management is aligned with strategic business objectives rather that specific outcomes, project successes soars by 27 percent and scope creep reduces by 42 percent.
Returning to the new car example, PMaaS resulted in a different outcome than expected—one that met actual needs not perceived one, saved money, and satisfied key stakeholders. When it comes to major acquisitions and thorny projects across government organizations, that just might be the very definition of success.
Edward Tuorinsky, a service-disabled veteran, is a managing principal at DTS.