FDA forms new committee to advise on health tech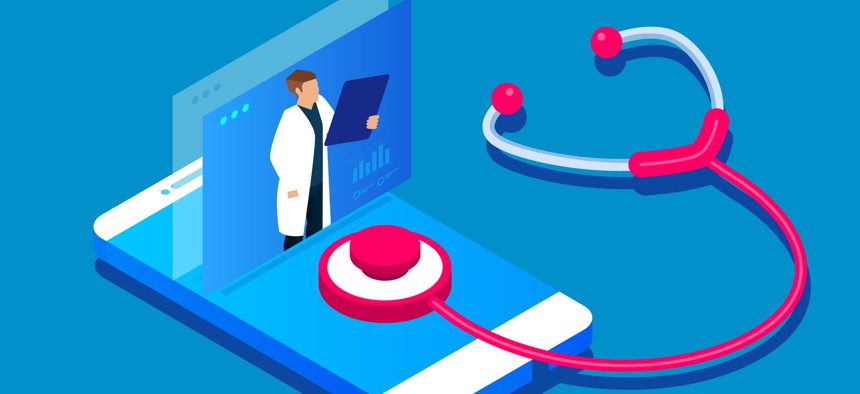 The FDA is taking nominations for the Digital Health Advisory Committee, which is expected to begin work next year.
The Food and Drug Administration announced the creation of a new Digital Health Advisory Committee on Wednesday, intended to help support the development of digital health technologies and their regulation.
"As digital health technologies advance, the FDA must capitalize on knowledge from inside and outside of the agency to help ensure we appropriately apply our regulatory authority in a way that protects patient health while continuing to support innovation," Jeff Shuren, director of the FDA's Center for Devices and Radiological Health, said in a statement.
Nominations are now open for the new nine-member committee, which is expected to be operational next year to advise the agency on the potential benefits, risks and outcomes from digital health technologies. The agency defines DHTs as "systems that use computing platforms, connectivity, software and/or sensors for healthcare." That might include artificial intelligence, virtual reality, wearable technology, remote patient monitoring and more.
The agency has regulatory purview over DHTs that count as medical devices.
These technologies have the benefit of providing insight into patient behavior outside of clinical settings. Sensors, for example, can get information on patients at home as part of decentralized clinical trials. Digital tools can also help consumers to manage their own health with more information. Still, there are also risks, such as algorithmic bias, the FDA says. 
The agency already has a Digital Health Center of Excellence meant to help the FDA balance regulation with innovation in the DHT space.
Its director, Troy Tazbaz, said in a statement that "we're excited to have a committee of experts throughout the field who can help ensure our regulation of these exciting tools maintains an appropriate pace while working within parameters of safety and effectiveness standards."
According to a notice scheduled to be published in the Federal Register Thursday, the new advisory committee will be offering insight for the agency's commissioner on scientific and technical issues as well as the regulation of DHTs and their use, including in clinical trials or postmarket studies subject to FDA regulation. The new committee will likely also have to contend with sticky questions around patient-generated health data and cybersecurity. 
"Our goal is to advance health equity in part through expanding access by bringing prevention, wellness and healthcare to all people where they live — at home, at work, in big cities and rural communities," said Shuren. "Digital health technologies are critical for achieving this transformation in care delivery."