GSA Opens Bidding on More Cryptocurrency Auctions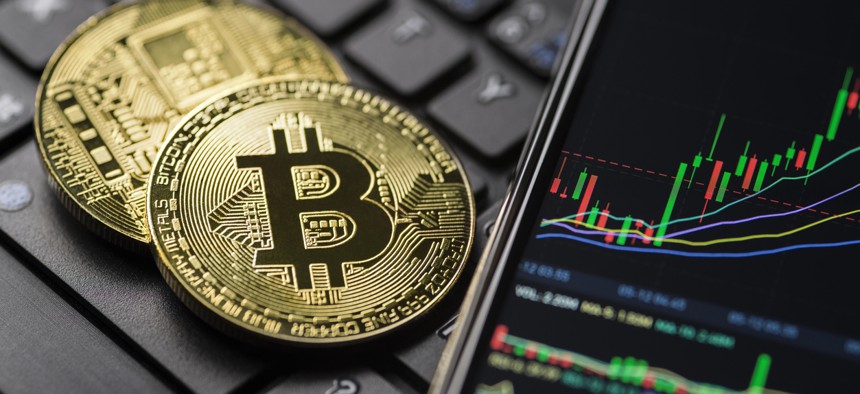 The General Services Administration's latest bitcoin and litecoin up for bid is valued at over $268,000.
The General Services Administration announced Monday that it will open bids to auction off cryptocurrency as the federal government continues to wade into the lucrative digital currency market.
Beginning Tuesday, GSA opened bidding on five lots, or 4.94 bitcoin with an estimated market value of over $268,000. 
The auction is set to close on Thursday, Oct. 28, but may be extended.
"We're excited to be a leader in this space and see success with our sales," Thomas Meiron, FAS Regional Commissioner said in a press release. "These lots are a great introduction to the crypto community and GSA is pleased to be able to offer them for public auction."
A single bitcoin is currently valued at around $62,337 as of Tuesday afternoon. 
The GSA holds auctions on various federally-owned items and assets, ranging from cars to forklifts. Beginning in 2021, the agency started to auction cryptocurrency for the first time, selling a fraction of a single bitcoin back in March. 
To date, bidders on the GSA Auction platform have bid for over 32 bitcoin and 150 litecoin over the last six auctions, generating about $1.5 million in revenue.
The agency encourages prospective bidders to review item descriptions "thoroughly" before placing a bid.