FCC Releases First U.S. Mobile Broadband Map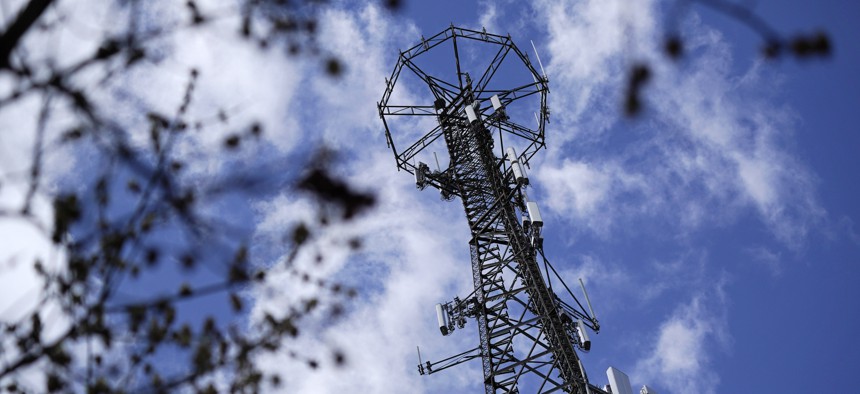 The map, which shows where the four largest mobile carriers offer voice and data services, is a step toward improving the accuracy of high-speed internet access data.
The Federal Communications Commission released a new map Friday detailing where the nation's four largest mobile carriers provide voice and data service, part of a broader effort to improve broadband and internet service across the United States.
The map shows where Verizon, AT&T, T-Mobile US and UScellular offer LTE voice and data coverage, providing a way for consumers to search coverage by a specific address or geographic area. 
The Broadband DATA Act, signed into law in March 2020, requires the FCC to collect data from wired, fixed wireless and satellite broadband providers, and to use that data to create new maps showing broadband availability. As the FCC works toward compliance with the act, the mobile data map "serves as a public test of the standardized criteria developed to facilitate improved mapping," said FCC Acting Chairwoman Jessica Rosenworcel in a statement.
"Using standardized metrics and consumer-friendly technology and data visualization techniques, we're able to take in data from multiple sources and create a map that is not only useful, but user-oriented," she said.
The coronavirus pandemic has placed new emphasis on the need for high-speed internet access as employees worked remotely and students logged on to virtual classrooms. Billions of dollars in federal funding has been allocated since the pandemic began to help expand broadband access and subsidize the cost of internet service.
The mapping initiative is part of a broader effort to improve the accuracy of information the FCC has about broadband coverage across the United States as it works to expand internet access. The FCC's broadband maps are known to overstate the availability of broadband across the county because they rely on data collected from internet service providers. Frustrated with the inaccurate maps, some states have begun collecting data to create their own.
While the majority of internet users in the United States have access to high speed internet service in their homes, about 15% rely on cellphone plans to get online.
The FCC's mobile coverage map relies on data submitted by the four mobile carriers, but Rosenworcel said it provides a way for the FCC to preview how revised coverage maps will look. The mobile maps include separate overlays for each carrier's voice and data coverage. The data coverage shows where consumers can expect to receive 4G LTE high-speed broadband service at a minimum of 5 mbps (download) and 1 mbps (upload).
Eventually, the FCC will have a way for consumers, state and local governments and other groups to challenge the accuracy of broadband and internet service maps.
"While this mapping tool is a preview of things to come, it also demonstrates the future of the consumer-facing and user-friendly tools that will help everyone—consumers, state and federal policymakers, and other stakeholders—understand where broadband is available," Rosenworcel said.