House Bill Would Require Government to Drastically Modernize Digital ID Verification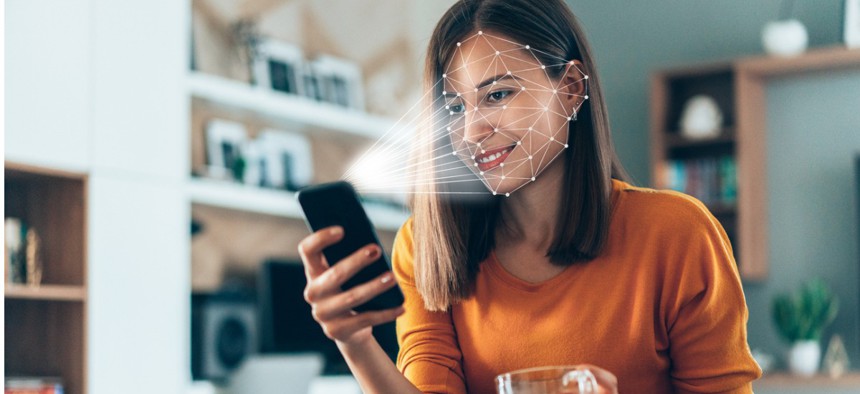 Congressmen from both sides of the political aisle want federal agencies to collaboratively help revamp the infrastructure that secures—or fails to secure—Americans' digital identities online. 
Via the Improving Digital Identity Act introduced this week, Reps. Bill Foster, D-Ill., John Katko, R-N.Y., Jim Langevin, D-R.I., and Barry Loudermilk, R-Ga., propose a multi-pronged approach to update what they view as a "lagging" verification system. 
"The work and routine of daily life is increasingly done online—whether it's banking, investing, shopping, or even communicating with doctors—and the COVID-19 pandemic has only accelerated this digital evolution," Foster said. "It's become vitally important to ramp up safeguards to protect against identity theft and fraud, so consumers and businesses can have confidence in online transactions and the peace-of-mind of protecting sensitive information."
More than 164 million consumer records containing personally identifiable information were breached in 2019, according to the legislation's text, which also calls for next-generation solutions to address inadequacies of existing digital identity solutions that degrade the privacy and security of American consumers. 
Provisions in the bill would affect multiple government entities.
If passed, it would require the Executive Office of the President to form and maintain a new "Improving Digital Identity Task Force." Members would represent the Treasury, State and Education departments, among others from a wide range of federal agencies, and it would also include state and local government officials. Together, they'd work to produce more secure methods for the public sector to use to validate identity attributes and foster interoperable digital identity verification tools across many functions.
The 15-page bill would push the National Institute of Standards and Technology to create a new framework of standards, which would ultimately act as a guide for agencies providing digital identity verification services. The approach would put an emphasis on privacy and security, the lawmakers confirmed. 
The bill also calls for a Homeland Security Department-led grant program to help states revamp their credentialing systems, and for DHS to release directives to enhance federal systems' cybersecurity.
Recommendations regarding non-governmental use of individuals' social security numbers would also be required.
"With over two decades in the IT sector, I know this legislation will help protect hard-working Americans, and make it harder for criminals to exploit and steal identities and hard-earned money," Loudermilk said.
The act was referred to the House Oversight and Reform; Science, Space, and Technology; and Ways and Means committees.