Pacific Northwest National Laboratory, Verizon Unveil Partnership to Advance 5G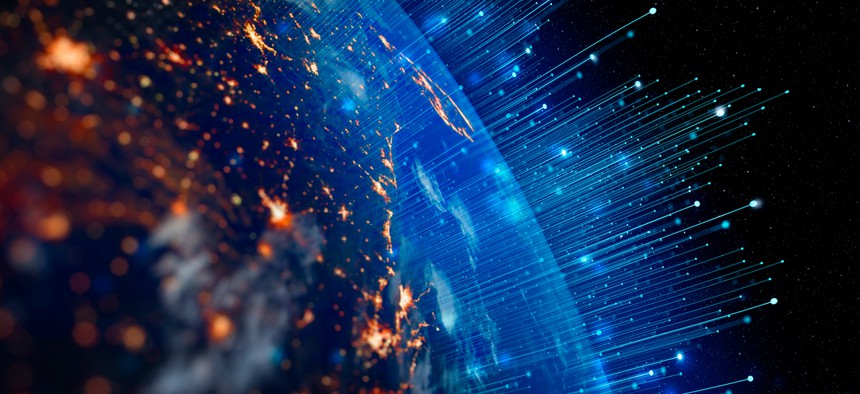 Officials at the Energy Department's Pacific Northwest National Laboratory in Washington state will soon see the power and potential that 5G holds for the government, firsthand—thanks to a new partnership with Verizon. 
Pacific Northwest (which focuses particularly on advanced mobile communications research and development) will be Energy's first lab to tap into the next generation of wireless technology on site, according to announcements launched this week. 
Verizon already operates several of its own wireless labs to develop and test use cases around 5G, but it is now working to produce one at Pacific Northwest with the strategic intent to help inform federal entities on how the emerging technology can boost their operations and infrastructures in the not-so-distant future. 
"With Verizon, we plan to explore how cybersecurity will underpin 5G for critical infrastructure and how 5G will drive transformation in the protection of endpoint devices, advancement of artificial intelligence, the science behind autonomous systems and related internet of things applications," Scott Godwin, general manager of corporate partnerships and alliances at PNNL said in a statement. "This partnership fits squarely with PNNL's commitment to explore the capability of new science and technology to further safety and security worldwide."
The collaboration is a new, essential component of Verizon Business' broader strategy to partner with many—including customers, startups, universities and large enterprises—to study and unleash 5G capabilities that it believes will transform nearly every industry. 
Verizon Corporate Communication Manager Chris Ashraf told Nextgov that the installation and construction of the new 5G testbed at Pacific Northwest has already begun, and the telecommunications giant plans "to open the lab by the end of Q2." Ashraf also confirmed that the 5G infrastructure will be a "network on wheels," similar to the one Verizon recently delivered to the Veterans' Affairs Department. 
"We'll be exploring various use cases across the energy, defense and scientific sectors, so there is no one particular impact we are working toward," Ashraf said. "But we hope together to develop 5G applications that can benefit everything from chemistry and earth sciences research to the needs of first responders."