Air Force Seeks Partnerships to Produce Space Innovations and Base of the Future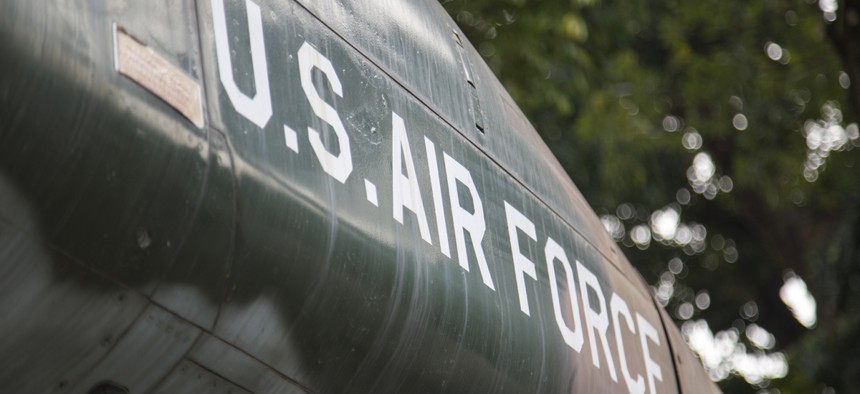 The Air Force's innovation-driving startup AFWERX recently announced it is accepting submissions for nine new challenge activities—marking its biggest call for solutions to date. 
The challenges span two initiatives that the accelerator explored pursuing over the past several months. The Base of the Future effort encompasses five challenge areas that will support the Tyndall Air Force Base in Florida, which was directly hit by the Category 5 Hurricane Michael in 2018. The startup's Space initiative presents potential partners with four challenge activities that aim to boost the next era of space technology.  
"We are looking for companies, academic institutions, researchers, and individuals to submit their solutions to these topics," AFWERX officials wrote in a recent email to subscribers about the announcements.
The accelerator's challenges offer those possible partners with the opportunity to help solve specific problems that burden the U.S. Air Force. If selected, some solutions move on to further phases that could include more demonstrations and development, potential prototyping, or result in Air Force contracts. 
"Over the past 18 months, we have facilitated more than $33.5 [million] in investments and Air Force contracts to companies and researchers who submitted solutions through AFWERX Challenge," the officials wrote. 
Base of the Future
When Hurricane Michael decimated the Tyndall Air Force Base, it caused billions of dollars in damage and destroyed nearly 800 structures. The military branch saw the devastation as an opportunity to not only rebuild, but also transform the base into one of the future. 
According to the startup's website, the five Base of the Future challenges are "targeted at leveraging the best technology to create an integrated base, while maintaining security, being resilient and increasing agility."
The topics of the five challenges include: 
Some of the potential technological solutions that might grow from these challenges include augmented and virtual reality tools, artificial intelligence applications, resiliency simulations, a range of cybersecurity solutions, and online platforms to support new training methodologies to drive culture change and much more.
Space

AFWERX also outlined plans earlier this year to potentially produce opportunities to advance tech-driven space innovation. In wording almost identical to that in the previous initiative, officials said these four challenges are geared toward harnessing the best in technology, and maintaining resilience and security to produce advanced, integrated space operations.
Running concurrently, the four challenges include: 
Ideal design and solution outcomes include advanced sensor and communications technologies, machine learning and space simulations, new contracting and financing models and vehicles, robotics, in-space reconstruction capabilities and beyond.
"Top submissions from these challenges [across both initiatives] will be invited to present at a showcase event where teams will pitch their solutions to top U.S. Air Force decision makers," AFWERX officials said in the email.
Submissions close May 4 for all nine challenges listed.