Senators Urge Homeland Security to Release Mandated Report on its Use of Biometrics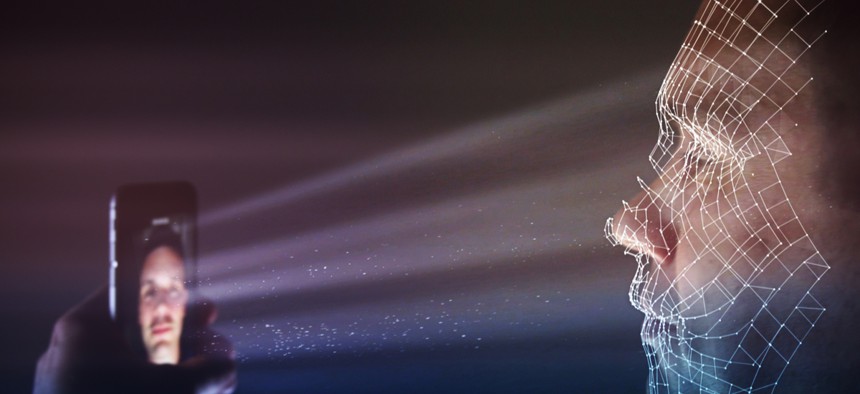 Lawmakers say its delay raises concerns about the Homeland Security Department's continued collection of facial recognition data.
A pair of senators are pressing the Homeland Security Department to release a mandated report on its use of biometric identification technology—and a detailed explanation as to why that information is nearly a month overdue, according to a letter published Friday. 
"American travelers deserve to fully understand exactly who has access to their biometric data, how long their data will be held, how their information will be safeguarded, and how they can opt out of this data collection altogether," Sens. Ed Markey, D-Mass., and Mike Lee, R-Utah, penned to Homeland Security's Acting Secretary Kevin McAleenan. 
The Federal Aviation Administration Reauthorization Act of 2018 directed the agency to provide a comprehensive report on its deployment and use of the technology, and the controversial privacy and accuracy implications connected to that use, by July 2 of this year. The senators note that while the agency has yet to issue the "critical report," it's rapidly expanding its own deployment of facial recognition and biometrics collection.
At the same time, the technology poses risks across the privacy landscape: just last month, up to 100,000 people's personal information, including license plates and images of their faces, were compromised following a breach by a subcontractor at Homeland Security's Customs and Border Protection agency. 
"We believe that the report you are legally required to submit is intended to provide transparency to Congress and the public on the future use of this technology, enabling Congress to exercise appropriate oversight and to inform future legal action," the senators wrote. "Not producing this report stymies our ability to complete this work for the benefit of the American people." 
The lawmakers request that the agency provides the report and its explanation for missing the statutory deadline by Aug. 16.