FAA Wants to Protect First Responders from Drone Bombs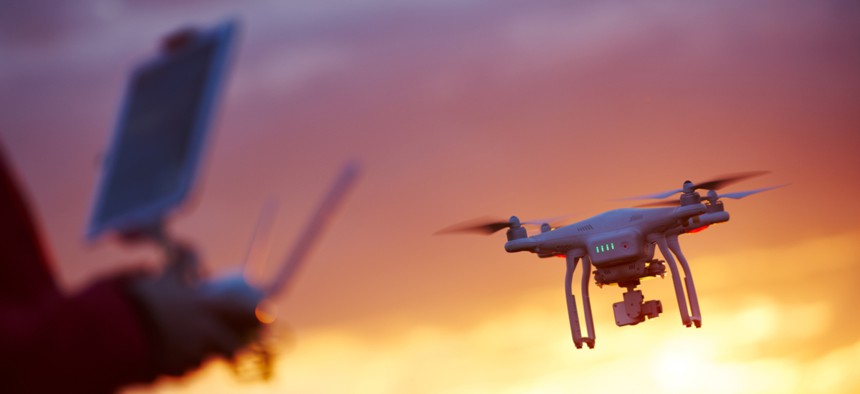 Under a new ruling, law enforcement officers would be able to identify drones from afar.
The Federal Aviation Administration on Thursday issued a rule aimed at protecting law enforcement officers from explosive-laden drones.
The measure is meant to address the concerns of law enforcement officers, who told FAA officials that opening up drones to check for registration could potentially set off hidden explosives.
Small drone pilots will soon be required to display their FAA registration number on the outside of their aircraft, according to a ruling posted Thursday in the Federal Register. Previously, registration numbers could be written on the drone's battery case or inside another interior compartment.
The new rule will go into effect Feb. 23.
"Requiring first responders to physically handle a small unmanned aircraft to obtain the registration number poses an unnecessary safety and security risk to those individuals, as well as to others in the immediate proximity to the aircraft, because of the potential for the unmanned aircraft to conceal an explosive device in an enclosed compartment ... designed to detonate upon opening," FAA officials wrote.
By posting the number on the outside of the aircraft, responders can verify the owners' touching the drone.
The agency is accepting public comments on the measure through March 15 and will amend the rule if it sees fit.