Trump Blames Twitter For Slowing His Follower Growth. It's Actually Steadily Climbing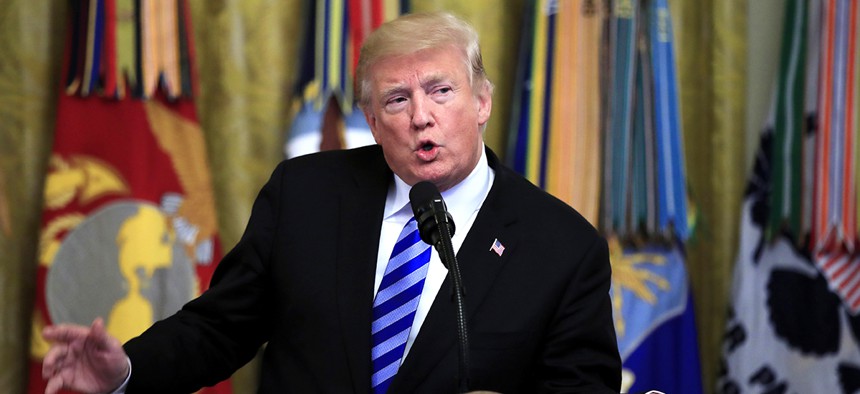 President Donald Trump complained today that Twitter had removed his Twitter followers and had "stifled growth" of his followers on the platform.
Twitter has removed many people from my account and, more importantly, they have seemingly done something that makes it much harder to join - they have stifled growth to a point where it is obvious to all. A few weeks ago it was a Rocket Ship, now it is a Blimp! Total Bias?

— Donald J. Trump (@realDonaldTrump) October 26, 2018
However, his following appears to have climbed fairly steadily all year—with no noticeable blip in October.
However, Twitter has purged fake accounts since July. Any drop in followers would likely be a result of that campaign. "Our focus is on the health of the service, and that includes work to remove fake accounts to prevent malicious behavior," a Twitter spokesperson said today. "Many prominent accounts have seen follower counts drop, but the result is higher confidence that the followers they have are real, engaged people."
It's not clear how successful Twitter's purge has been. Just last week, the social media giant deleted 4,600 propaganda accounts linked to the Russian and Iranian governments. Independent researchers immediately found swaths more Russia-linked fake accounts.
Trump cares deeply about his tweets. In the book Fear, investigative journalist Bob Woodward reported that the president orders printouts of tweets that receive 200,000 likes or more, to study shared themes.