What Are You Looking At? Social Security Wants To Know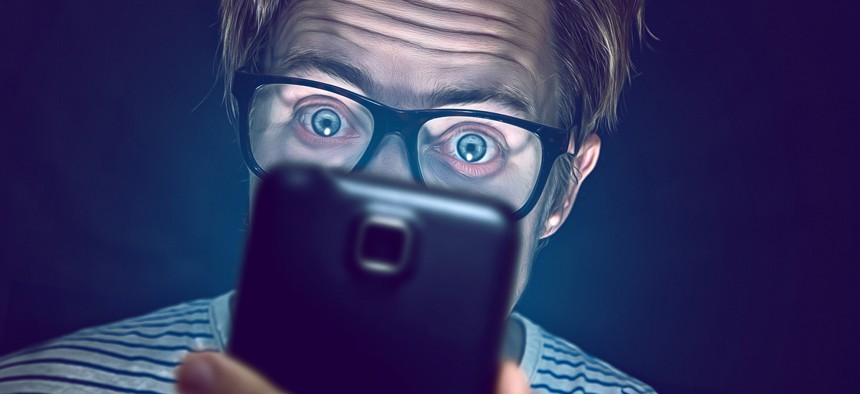 The agency is looking for eye-tracking technologies to improve the user experience on its websites.
The Social Security Administration wants to look deep into your eyes to learn your most ardent desires—or at least what you're looking at most on their websites.
The agency issued a request for information Wednesday seeking eye-tracking technologies to help improve the user experience on its sites. Social Security already does usability testing but wants an eye-tracking capability to improve the data it collects.
The contractor will be expected to provide and install the necessary hardware and software, as well as training agency personnel on how to use the technology.
Specifically, the agency is looking for a system using specially tailored glasses to track eye movements during user testing. The glasses must have a wireless connection to the system, be able to record at least 50 unique gazes per second, use absolute measurements for the pupils and allow live viewing and replay, among other features detailed in the RFI.
That "biometric layer" of data the agency obtains will be primarily used to improve website usability but might also be used for market research.
The system recording and analyzing the data must have an accuracy of 0.4 degrees or better; have at least one camera for each eye; include data output for timestamps, gaze origin, gaze point and pupil diameter; include data analysis software that integrates with existing agency systems; and must be reviewed and cleared by the agency User Experience Group, among other requirements listed in the RFI.
The glasses and system must be made by the same manufacturer, the RFI stresses.
While Social Security officials plan to award a contract, the current posting is only an RFI. However, interested vendors are encouraged to respond, as this market research could alter how the ultimate solicitation is developed.
Responses are due by noon on April 18.