Could This Alliance Finally Improve In-Flight Internet?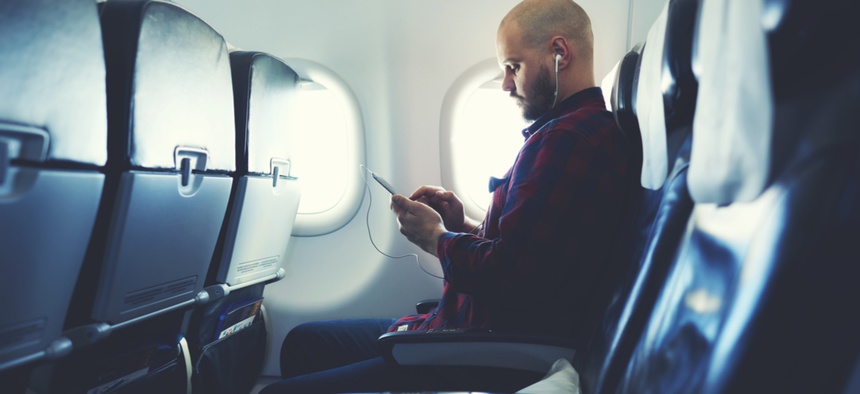 The friendly skies could get friendlier—at least for your devices.
On a long flight, it can be frustrating without reliable internet. Whether you need to get work done for your business trip or you just need help staving off boredom, an internet connection feels essential these days. That is why airline and telecom companies Airbus, Delta, OneWeb, Sprint and Airtel joined forces to form the Seamless Air Alliance, Engadget reports.
So how would this group boost internet quality? By allowing mobile operators to provide internet directly through satellite technology. That will take a lot of infrastructure, however. So the alliance hopes to reduce the costs of installation and operation by streamlining the integration and certification of the system and providing open specifications for interoperability. 
If they succeed, passengers would get a faster, more reliable connection and wouldn't have to pay for it separately after they've boarded the plane. Instead, when passengers board their devices would seamlessly connect without any login or payment required.
The alliance also aims to attract other members of the industry to join the initiative. The more companies that join, the faster their goal could be realized.
Don't expect to be binge Netflix on your flight for Memorial Day weekend, though. These are only just the first steps.