Deadline Approaching for DARPA's $850M Support Contract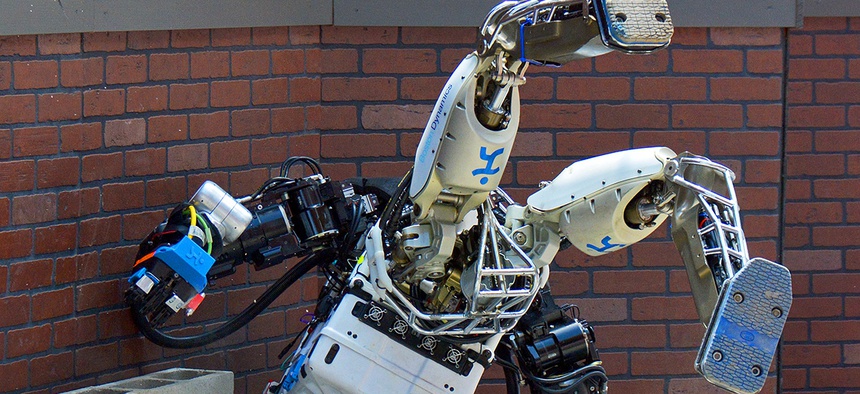 The research agency lowered the minimum order value ahead of the proposal deadline.
There are a lot of smart people at the Defense Advanced Research Projects Agency working on a lot of interesting, advanced technologies. But even they need tech support sometimes.
The agency plans to award up to seven spots on the indefinite delivery, indefinite quantity Technical and Analytical Support Services contract worth up to $850 million. Proposals are due by 1 p.m. on Feb. 8.
"In order to fulfill [its] mission, DARPA relies upon support contractors to provide world-class customer service delivered by highly qualified professionals dedicated to the development, implementation and maintenance of efficient and effective programs and services," according to the performance work statement.
At a technically advanced agency like DARPA—"advanced" is right there in its name—support services can take on a much larger scope.
Winning contractors will be expected to provide support to all of DARPA's offices across several areas, including:
Providing input on potential new programs and areas of study.
Technical expertise for a range of subjects, including site visits, independent reviews of laboratories and tests, feedback on research and development proposals, and summaries of emerging technologies.
Assessing the technical risk of current and new infrastructure and platforms.
Budget deliberations.
Assisting in briefings of Defense Department officials.
Testing (including technical, as well as on human and animal subjects).
Outreach to small businesses, the research community and other communities of interest.
Commercialization of technologies.
Military and international liaison.
The full scope of support services includes technical, financial, administrative, procurement and more.
All personnel associated with this contract must have at least Defense Department final or interim secret clearance. Some positions will require top secret, sensitive compartmented information and special access program clearances.
While the TASS contract has a ceiling of $850 million, individual task orders will not be more than $30 million. After some back and forth with industry, DARPA lowered the minimum task order value from $50,000 to $3,000 in the final solicitation.