FCC Approves Google's Project Loon to Go to Puerto Rico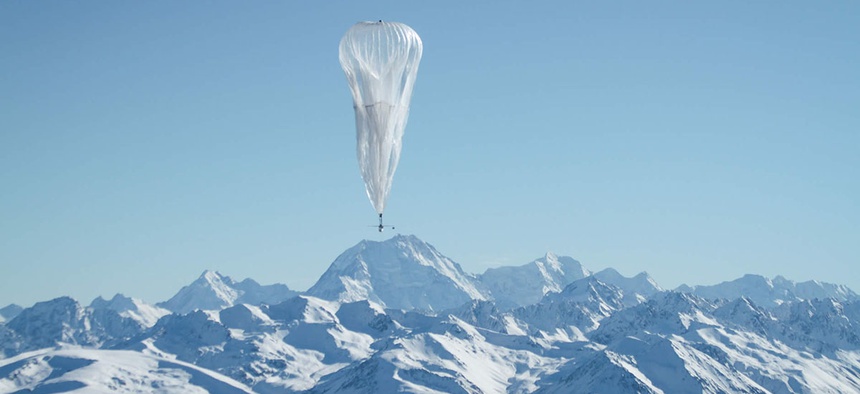 Puerto Rico is still struggling to get its communications up after being hit by Hurricane Maria. Monday's Federal Communications Commission report said around 80 percent of all cell sites on the island were still out of service.
The commission on Friday announced a hurricane recovery task force, a longer-term approach to restoring communications services to the island's 3.5 million resident. The commission also granted X company, an experimental wing of Google, permission to deploy a potential solution, known as Project Loon.  
» Get the best federal technology news and ideas delivered right to your inbox. Sign up here.
Project Loon consists of large helium balloons that could deliver emergency LTE cellular reception to Puerto Rican citizens. The project requires a local telecommunications provider to beam an internet signal up to the balloon network, which then shares the signal with phones on the ground. This could let governments and organizations coordinate relief efforts and allow loved ones to communicate with each other. 
"We're grateful for the support of the FCC and the Puerto Rican authorities as we work hard to see if it's possible to use Loon balloons to bring emergency connectivity to the island during this time of need. To deliver signal to people's devices, Loon needs be integrated with a telco partner's network — the balloons can't do it alone. We've been making solid progress on this next step and would like to thank everyone who's been lending a hand," said an X Company spokesperson in a statement to Engadget.