SpaceX's Secretive Satellite Launch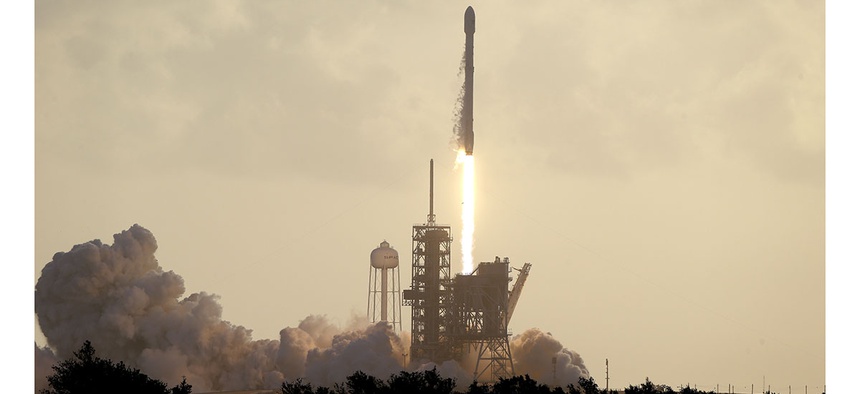 Early morning May 1, SpaceX launched another Falcon 9 rocket carrying a satellite from NASA's Kennedy Space Center. The details and purpose of the satellite? Classified.
But who commissioned the launch? The National Reconaissance Office, a U.S. military agency launching and operating spy satellites since the 1960s, tapped the burgeoning space company to send up its latest project. This marks the first time NRO has entrusted its satellites with a private company besides United Launch Alliance, and the first time SpaceX has sent up a payload for an intelligence agency.
To top it off, SpaceX landed the first stage of the rocket on the company's on-land pad at Cape Canaveral Air Force Station.
Watch the video of the mysterious payload launch below: