Record-Breaking NASA Astronaut Chats With President About Unusual Drinking Habits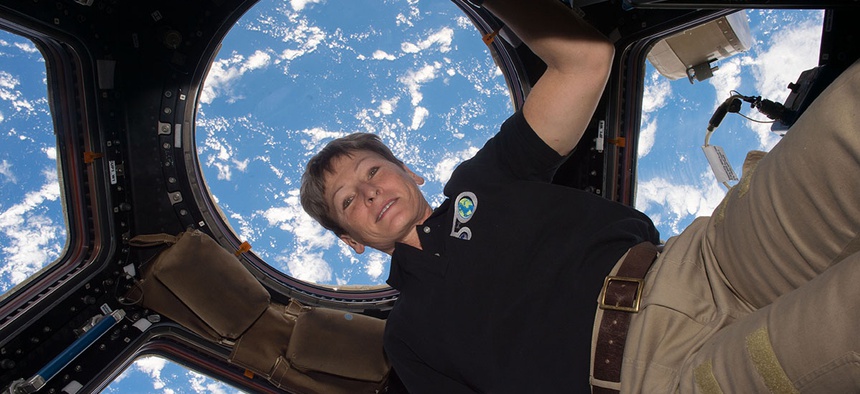 Astronaut and Expedition 51 Commander Peggy Whitson has achieved a milestone. On April 24, Whitson officially broke the record for most cumulative days on orbit by a U.S. astronaut: 534 days and counting.
To commemorate the event, as per tradition, President Donald Trump, called the International Space Station to congratulate Whitson and to discuss NASA's current and upcoming missions with her and another American astronaut, NASA Flight Engineer Jack Fischer.
"It's a huge honor to break a record like this, but its an honor to me to basically be representing all the folks at NASA who make this space flight possible, who make me setting this record feasible," said Whitson, who also discussed some of the ongoing research projects happening aboard the ISS, specifically those building the foundations for the future journey to Mars.
For example, the president and the astronauts chatted about the station's urine-filtration system, which recycles their waste into air and water for longer journeys. "It's not as bad as it sounds," said Whitson.
They also discussed the importance of the STEM fields as well day-to-day life aboard the station and the challenges and rewards the job brings.
"Yesterday, I had my coffee in floaty ball form and sir, it was delicious," said Fischer of his morning routine.
Watch the full conversation in the video below from NASA: