Video: A Hail Mary Pass... In Space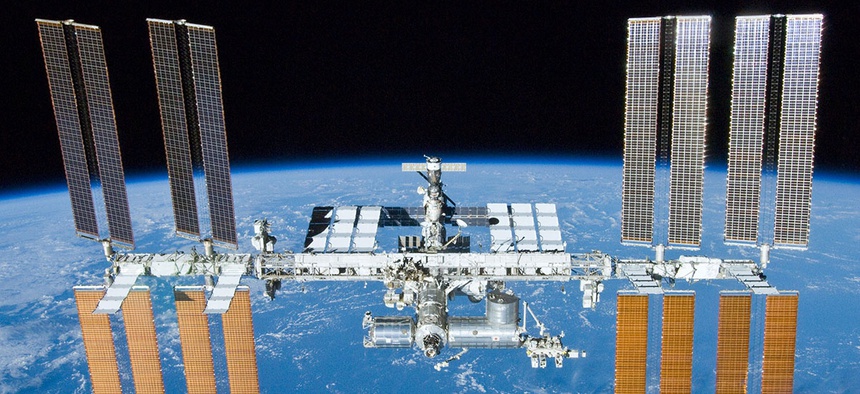 We know astronauts aboard the International Space Station are able to watch the Super Bowl, and we know they get creative with their rehydrated tailgating snacks. But can the astronauts get in the game themselves?
In honor of Super Bowl LI, the crew of the ISS decided to find out just how far you can throw a football in micro-gravity.
The station orbits the Earth at about 17,500 miles per hour, meaning even if you can't throw the perfect spiral, the ball will still travel at a speedy 8,800 yard per second.
To see just how long the pass is, check out the video below from NASA: