Video: Boeing Introduces New Kind of Space Suit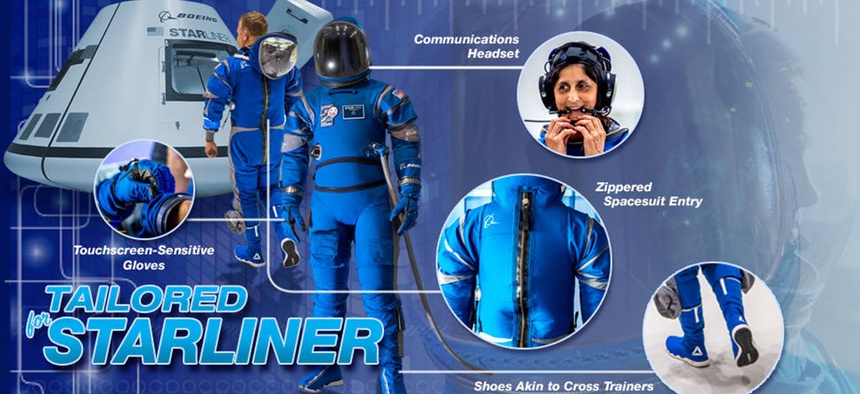 Move over, old, bulky space gear—there's a new suit in town.
Boeing has designed an innovative new space suit for the upcoming Starliner mission. The suit, appropriately named the Boeing Blue, includes boots co-designed with Reebok and gloves designed for use with touch screens.
Most importantly, it also only weighs 20 lbs with gear on, a far cry from the traditional bulky NASA suit.
We won't see these suits in orbit straight away, though. They still have to undergo a lot of testing with astronauts.
To learn more, check out the video below from Wired: