NASA's Curiosity Rover Begins Its Next Phase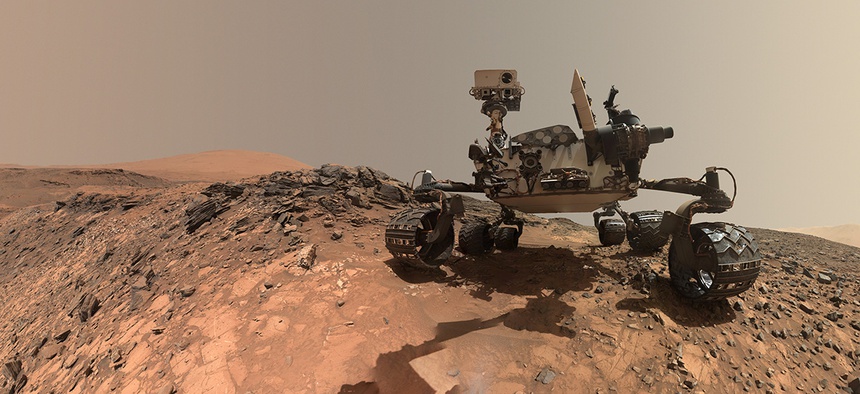 Since landing on the red planet in August 2012, NASA's Curiosity Rover has spent its time exploring the Martian terrain, taking over 180,000 images and collecting and analyzing samples of the environment that perhaps once held water.
On Oct. 1, NASA gave Curiosity a 2-year mission extension. So what's next for the rover? Moving upward.
"We continue to reach higher and younger layers on Mount Sharp," said Curiosity Project Scientist Ashwin Vasavada, of NASA's Jet Propulsion Laboratory in Pasadena, California. "Even after four years of exploring near and on the mountain, it still has the potential to completely surprise us."
Check out Curiosity's view of Mars with the 360-degree video below: