Video: How the Energy Department Is Enabling the Wind Plant of Tomorrow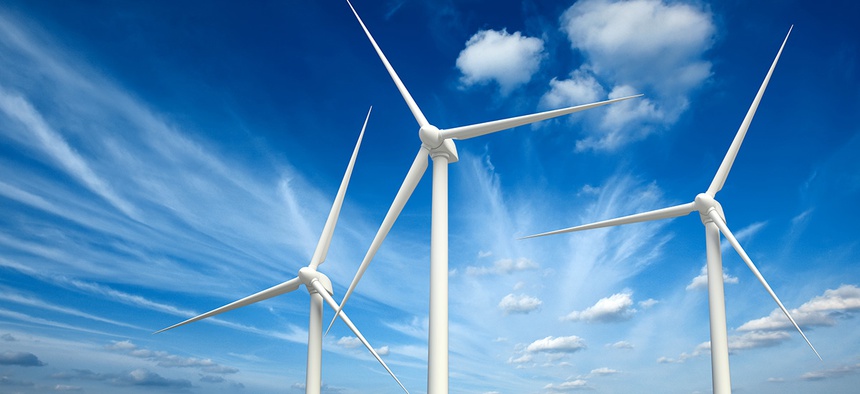 How can we improve wind energy? That is the question the Energy Department is asking with its Atmosphere to Electrons, or A2e, multiyear research initiative.
"It's really a brand-new consortia that was put together to really take wind energy from where we see it today to tomorrow where, as a name states, we really understand what is incoming to the wind plants in the atmosphere," said Jose Zayas, director of the Wind Energy Technologies Office at the Energy Department.
Currently, each wind turbine operates individually; ideally, in the future, wind plants should run hundreds of turbines collaboratively. A2e also hopes to optimize how wind turbines operate and interact with the electric grid and maximize the amount of energy produced. Also important: keeping costs down so wind power is competitive within the energy market.
Energy Department and national laboratory scientists won't be going alone; they're partnering with researchers from academia and industry.
To learn more, check out the video below from the Energy Department: