Video: How Navy's Augmented Reality Helmet Brings Underwater Missions into Focus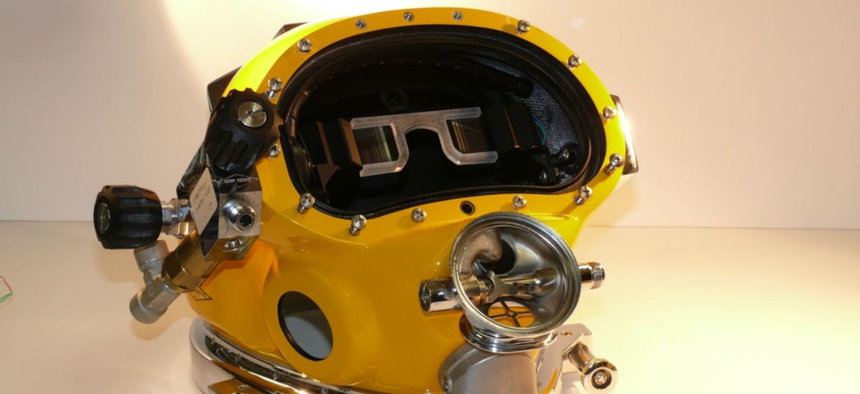 Navy divers face one persistent problem in underwater missions: low visibility.
The Naval Surface Warfare Center has been developing its own solution, the Divers Augmented Vision Display, or DAVD. The system includes a see-through device that goes inside a dive helmet. Divers get real-time visual display of sonar, text messages, diagrams and photos. Though it looks like old-school 3-D glasses, the effect is more like Ironman's display.
The system could be used for underwater construction, salvage operations or perhaps first-responder missions.
Project manager Dennis Gallagher said at some point, the project could integrate commercial smart glasses—or hybrids of them—into dive helmets.
In-water testing begins October 2016.