Author Archive
Heather Kuldell
Managing Editor, Nextgov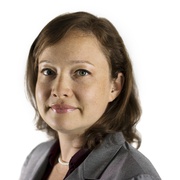 Cybersecurity
A new text scam uses coronavirus-response efforts as cover to pump victims for financial information.
CIO Briefing
Here's a list of conferences canceling, postponing or switching to digital-only events due to the outbreak. 
By

Heather Kuldell and Frank Konkel
Cybersecurity
The agency wants feedback on how the government should accept unsolicited bug reports.
---
Emerging Tech
Acquisition chief Ellen Lord shared details about the Defense Department's efforts to spark a U.S. ecosystem for small unmanned aerial systems and counter technologies.
IT Modernization
The Pentagon's acquisition team will continue its review of bids submitted by Amazon Web Services and Microsoft, as the department's deputy secretary of defense takes over the process. 
By

Heather Kuldell and Frank Konkel
Cybersecurity
Active U.S. military, federal civilians and individuals invited by HackerOne can participate in the service's second bug bounty.
CIO Briefing
Are you ready to deliver services to customers who want to unplug from their digital lives?
Emerging Tech
It takes more than making sure you have the right charger and cords to make your devices ready to travel.
Emerging Tech
The Federal Aviation Administration gave its first OK to drone company to deliver commercial goods.
Cybersecurity
The U.K.'s National Cyber Security Centre offers simple advice for people and organizations for more secure options.
CIO Briefing
The agency is finding fewer fraudulent tax returns but is getting better at stopping payments on the ones it does.
Cybersecurity
The General Services Administration revamped Highly Adaptive Cybersecurity Service offerings with high-value assets in mind.
CIO Briefing
The shutdown will have long-term consequences on federal agencies' recruiting and retention efforts, Rep. Robin Kelly said.
CIO Briefing
More cyber brinkmanship and super smart artificial intelligence are just a couple forecasts industry leaders divined for the coming year.
CIO Briefing
The Defense Department faces "unnecessary" risk without a complete software inventory, according to the agency's inspector general.
Cybersecurity
The details of the nation's ballistic missile defense system are vulnerable to inside and outside threats, the Defense Department inspector general found.
CIO Briefing
Strengthening the nation's cyber stance was top of mind, with a new House Energy and Commerce Committee cyber report, and bills to improve connected devices and cyber education.
By

Heather Kuldell and Jack Corrigan