Privacy Groups -- and Uber -- Challenge FBI's Attempt to Bypass Privacy Act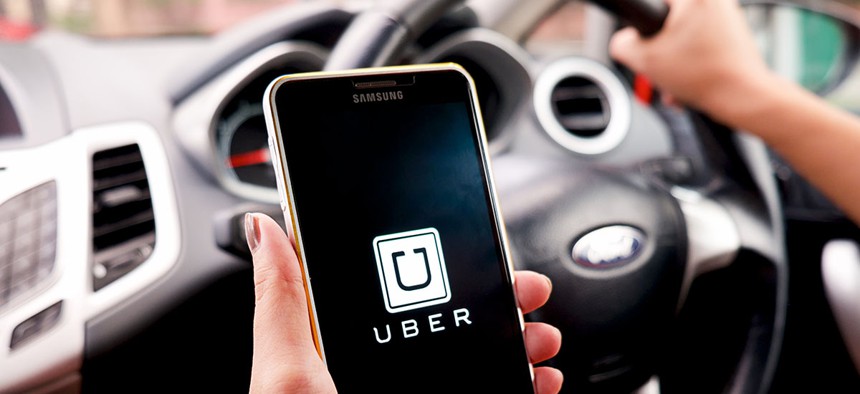 Under a proposed exemption, people whose information was stored in FBI's massive biometric database would not be permitted to know.
Ride-sharing competitors Uber and Lyft are unlikely partners in a new fight against the FBI's privacy practices.
The two startups are part of a coalition challenging the FBI on a proposal that would block citizens from knowing if they're included in its massive database of biometric data. The vast "Next Generation Identification System" includes fingerprints, palm prints, iris and facial scans, and photographs of tattoos collected not only from criminals, suspects and detainees, but also from those undergoing background checks, security clearances, naturalization and other government processes.
Last month, the Justice Department agency posted a draft proposal arguing the database should be exempt from the Privacy Act, a law that requires agencies to let individuals know about, and verify, the information being collected about them. 
The coalition also includes advocacy groups the American Civil Liberties Union, the Electronic Privacy Information Center and the Sunlight Foundation. The groups urged the FBI to expend the 30-day comment period on its proposal. 
"The FBI waited over half a decade to publish a basic privacy notice about NGI," the letter said. "Now, the American people have 21 business days to comment on that system – and the FBI's request to make most of it secret. This is far too little time."
In the draft proposal, the FBI claimed sharing this information with subjects could harm criminal investigations, potentially exposing a "sensitive investigative technique" or letting those individuals "avoid detection or apprehension."
But the coalition argued this exemption would affect minorities and immigrants disproportionately, especially as the database includes data from those applying to become permanent residents and naturalized citizens as well as photos and mugshots from state and local law enforcement. 
The letter claimed research, including some "authored by FBI personnel," suggests some processes such as facial recognition could misidentify those who are young, black, and women, at higher rates than those who are white, older, and men. 
A powerful surveillance tool like the NGI, with "all the potential for abuse that it brings," also needs a protocol allowing its contents to be verified, according to a blog post authored by ACLU senior policy analyst, Jay Stanley. 
"Yet, the FBI appears to be moving in exactly the opposite direction, seeking to exempt itself even from the limited privacy protections that so far exist in law," Stanley wrote.