Video: Can the AI Behind AlphaGo Teach Us About Humanity?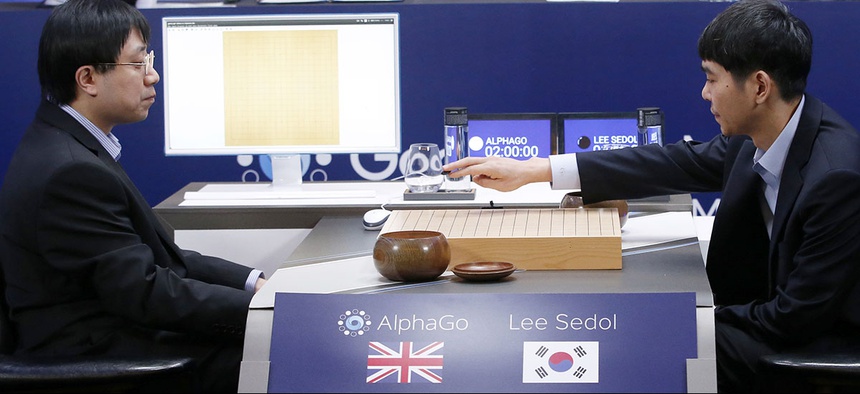 Earlier this year, Google's AI program, AlphaGo, achieved a remarkable feat -- it defeated a human being in the ancient game of Go. And it wasn't just any human being. The AI beat the best Go player in the world, Lee Sedol. The final score of the tournament was 4 to 1, with machine triumphing over man in a game long thought to rely on human intuition.
The deep neural networks of AlphaGo mimic the structure of the human brain to analyze large amounts of data, including existing strategies for the game devised by human beings.
In the end, this allowed the AI to think creatively enough to not only play, but win at Go, and perhaps one day solve other human problems.
To learn more, check out the video below from Wired: