Video: NASA Designed a Hedgehog Robot to Explore Comets and Asteroids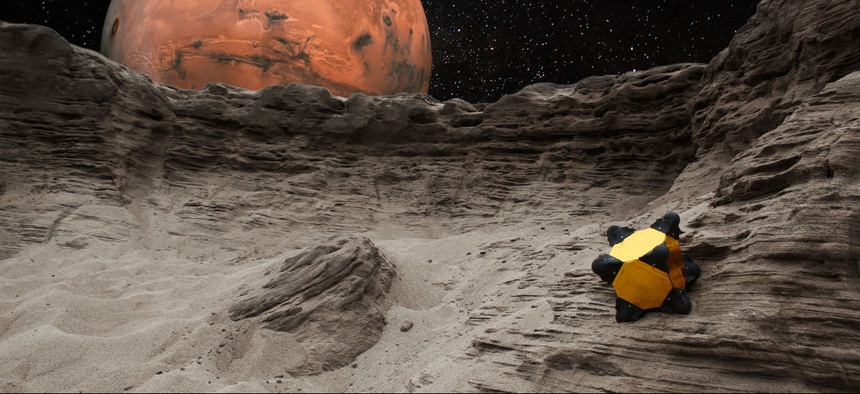 As NASA expands its reach farther into the solar system, the space agency has plans to explore comets and asteroids.
Because of the lack of gravity on these surfaces, traditional robots such as the Mars Curiosity rover can't generate any traction to explore. 
Researchers and engineers at NASA's Jet Propulsion Laboratory, in partnership with Stanford University, have a solution: the Hedgehog. Instead of rolling around on wheels right side up, the Hedgehog contains three flywheels inside of a cube, which let it hop and tumble around the landscape, and operate with no right way up. 
NASA has tested the Hedgehog here on Earth as well as on zero-gravity airplanes, where it performed well. But scientists and engineers aren't done yet. 
"In our future work, we're looking at increasing the level of autonomy, giving the Hedgehog rover's ability to think for himself and navigate from one point to another," said Robert Reid, a JPL robotics engineer. "The Hedgehog rover's ability to move around on the surface of comets and asteroids can enable a wide range of applications in science in the future."
See the Hedgehog robot in action in the video below, from NASA: