Labor Department to use TMF to build a retirement 'lost and found'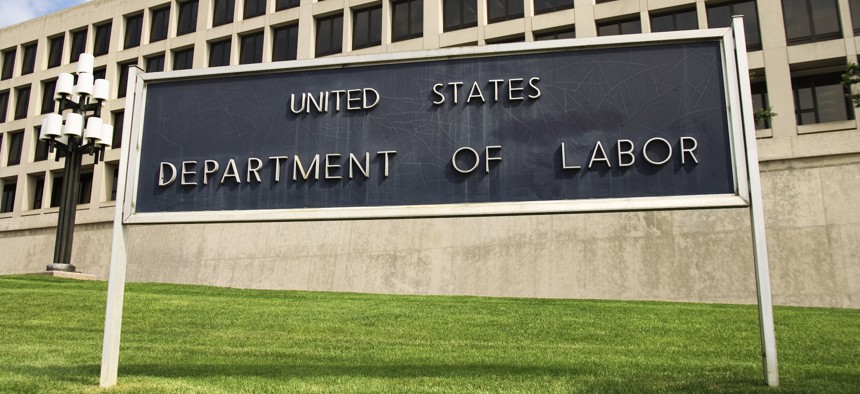 The Technology Modernization Fund is investing about $3.5 million in a Labor Department project to create an online registry for individuals to search for retirement plans that still owe them money, the General Services Administration announced Monday.
Congress mandated the registry as part of the bipartisan Setting Every Community Up for Retirement Enhancement — or SECURE — Act 2.0 of 2022, which was passed as part of the 2023 appropriations law. It requires the department to have a retirement savings "lost and found" portal online by the start of 2025.
Over 153 million workers, retirees and their families are covered by private employment retirement plans, group health plans and other welfare plans, according to GSA.
The Labor Department's Employee Benefits Security Administration already has a missing participant program meant to connect retirees to lost or forgotten benefits, and since 2021 the department has helped recover over $4.2 billion. 
But the TMF funding will back a new online registry meant to make it easier for people to recover such lost benefits, GSA said. Users will be able to search for unclaimed benefits and get information on how to reclaim them.
"We are excited to have the opportunity to connect millions of America's workers and other plan beneficiaries with their lost retirement benefits by putting this tool at their fingertips," Lisa M. Gomez, assistant secretary for employee benefits security, said in a statement. 
The department called for over $4.5 million in its 2024 budget request to implement SECURE 2.0, which included a roster of retirement policy changes but no funding for implementation, according to the Labor Department budget request.
The news brings the total number of TMF investments at the Labor Department to five. The tech-focused revolving fund, set up by Congress in 2017, got a $1 billion plus-up in the American Rescue Plan Act and $225 million through annual budget processes, although some lawmakers have also expressed hesitation about repayment rates and processes for the fund. 
The House zeroed out the fund in the Financial Services and General Government appropriations bill, which has yet to receive a vote in the full House. A Democratic push to amend the bill to add TMF funding was rebuffed.
The fund's most recent director, Raylene Yung, exited the position last month, having helmed the program since fall 2021.