Raylene Yung exits TMF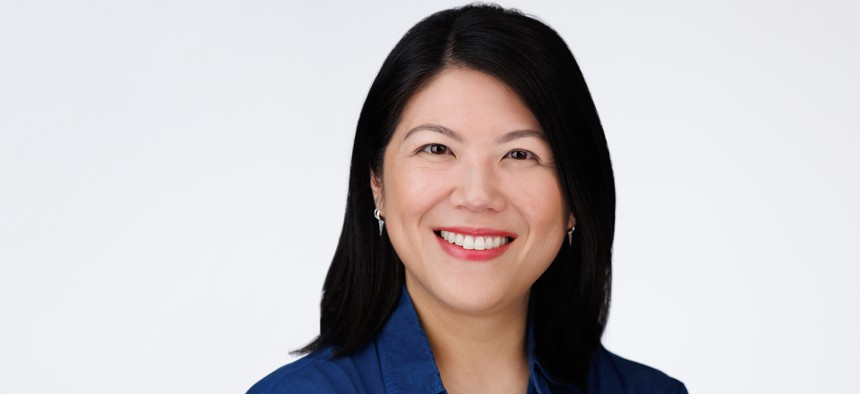 Jessie Posilkin, currently the Technology Modernization Fund's customer experience portfolio director, will take over as acting executive director until a permanent candidate is selected.
Raylene Yung, leader of the General Services Administration's Technology Modernization Fund since 2021, is leaving her position today for another government post.
Yung informed colleagues Friday that she would be departing her role at the agency that same day, according to an internal email obtained by Nextgov/FCW.
"In my time as executive director since 2021, the program has expanded to manage more than $1.2 billion in funding, with $770 million invested in 47 projects across 27 federal agencies, and tackled critical challenges such as advancing cybersecurity and improving the public's experience with government," Yung wrote. "The team has significantly improved how it operates and supports agencies in their modernization journeys, and has become a more effective organization."
Yung became TMF director in September 2021, after working at the nonprofit U.S. Digital Response and having served on the Biden-Harris transition team.
According to the email, Jessie Posilkin — who currently serves as the TMF customer experience portfolio director — will take over as the acting executive director until a permanent candidate is selected. Yung said in her email that she is taking  a new role within government, but did not share details on her new position.
"While it is difficult to leave the TMF and all the amazing colleagues and government technology leaders who have partnered with me over the past two years to help transform it, I am very pleased to know that I am leaving the role in the hands of someone as capable as Jessie," Yung wrote. "Her deep knowledge of the TMF and her dedication to helping agencies make systems and services work better, faster and more seamlessly across the federal sector will ensure a smooth transition."
The TMF board most recently awarded $9 million in investments to the Department of Transportation and Federal Trade Commission
"Raylene has been instrumental in building the Technology Modernization Fund into the in-demand resource it is for federal agencies looking to modernize their IT systems," GSA Administrator Robin Carnahan said in an emailed statement. "We know that the Fund will continue to be a smart way we can make investments that deliver greater security, efficiency, and accessibility to the American people."