Senators push for USPS identity proofing to thwart AI-generated deepfakes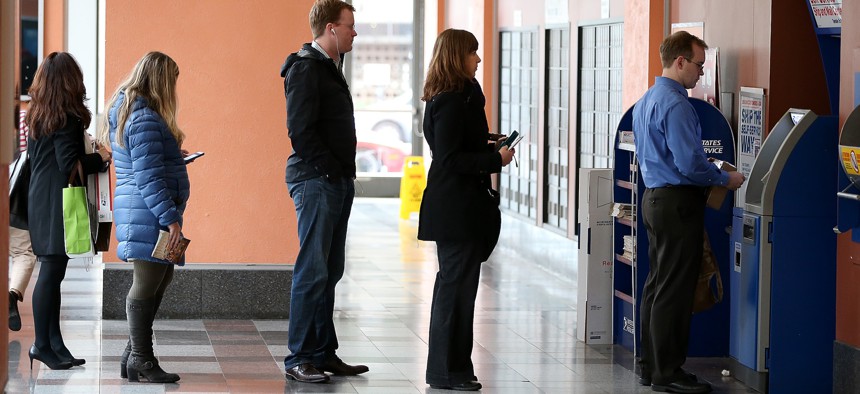 The U.S. Postal Service already offers identity proofing services for some government agencies.
Sens. Bill Cassidy, R-La., and Ron Wyden, D-Ore., introduced a bill on Saturday that would allow the U.S. Postal Service to provide identity verification services to the private sector. 
The Post Office Services for Trustworthy Identity Act, or POST ID Act, wouldn't require USPS to offer identity proofing services, but it would give it the authority to charge fees to cover the cost if it does offer the services.
The senators say the proposal is meant to address identity fraud fueled by artificial intelligence and deepfakes by offering in-person identity proofing where individuals are vetted against physical credentials, something the senators say most businesses couldn't do themselves without retail networks reaching across the country.
"Criminals using hacked personal information made it hard enough to verify a person's identity — now AI deepfakes have added a whole new challenge for the most common verification methods. The best way to confirm who someone is, is in-person verification," Wyden said in a statement. 
The bill would also authorize USPS to issue authenticators like physical security keys to people who are verified and enroll people into digital accounts or systems with their consent.
Already, USPS administers identity proofing services for some government agencies, including for at least one state unemployment insurance program via a partnership with the U.S. Department of Labor, as well as for the General Services Administration's Login.gov. 
A USPS spokesperson told Nextgov/FCW in a statement that currently, their identity service clients also include the Federal Bureau of Investigation's Identity History Summary Check program and USAccess programs.
"These in-person identity services leverage the Postal Service's vast retail footprint, which includes more than 31 thousand retail locations across the country, including in remote locations," they said. "The services are consistent with the Postal Service's Delivering for America 10-year plan to achieve financial sustainability and service excellence."
Cassidy said that the impetus for the bill was the impact of the MOVEit data breach on the Louisiana Office of Motor Vehicles. The state agency said the hack likely exposed personal data including social security numbers for all state residents with Louisiana driver's licenses, IDs or car registrations.
"Americans must have tools to combat identity fraud," Cassidy said in a statement. "AI is a powerful tool and while it has the potential for good, bad actors can exploit it to do harm."
"Adversaries have caught up with many of the systems America has used for remote identity proofing and verification," said Jeremy Grant, coordinator of the Better Identity Coalition, which endorsed the proposal. "The Postal Service already provides in-person identity proofing services when Americans need to get a passport, and it's only natural that the private sector also be able to leverage those services when companies need a way to verify someone's identity in person."