GSA issues a 'roadmap' for Login.gov's future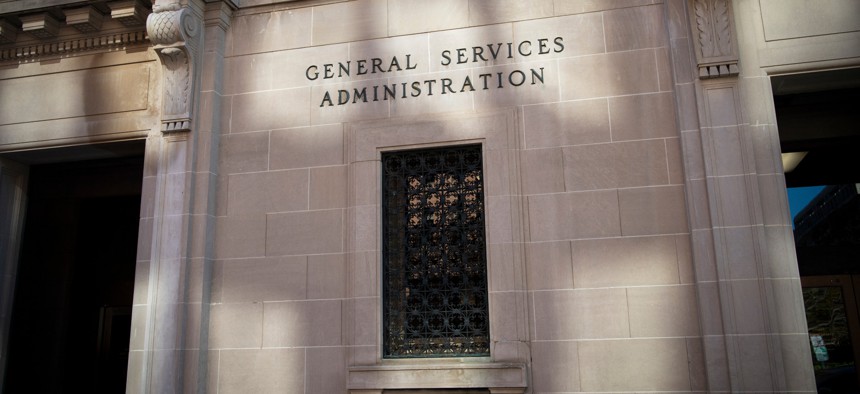 The General Services Administration's identity proofing and authentication service, Login.gov, has a new "program roadmap" that details GSA's plans to improve its identity verification capabilities, compliance with security standards and more, as it looks to scale what it calls "the public's '[one] account for government.'" 
This roadmap will be updated and shared quarterly, but this version is dated May 2023. Sonny Hashmi, Federal Acquisition Service Commissioner, said recently on Fed Gov Today that the roadmap was released "about a month ago," calling it a "bold agenda."
It "represents the transparency and benefit a publicly operated identity verification program can provide, and it provides clarity to partners and the public on the direction of Login.gov," an agency spokesperson told Nextgov/FCW. "GSA will continue to support and invest in Login.gov to ensure it meets the needs of the public and delivers on its promise."
The release of the plan follows an inspector general report in March that found that GSA had been misrepresenting the level of identity proofing standards met by Login.gov to its agency customers.
The agency is developing a "corrective action plan" to address recommendations made by the watchdog, according to a June update on performance.gov, although it has taken disciplinary actions against employees and started a top-to-bottom review of the program already, among other actions.
One focus for GSA is improving Login.gov's core capabilities to authenticate and identity proof users. That includes improving the account recovery process for anyone locked out and simplifying its multi-factor authentication processes.
Another goal for the next two years is improving the identity proofing rates for the service. The goal is to increase the success rate for agencies dubbed "high impact service providers" by 5% by the last quarter of fiscal 2023, the performance.gov update says.
Asked about the service's current proofing rates, a GSA spokesperson told Nextgov/FCW that "proofing rate definitions" vary across agencies "because the identity verification process comprises numerous flows, with different steps depending on a given user's locality, verification evidence and device preferences.
"Given these nuances, Login.gov doesn't currently publish one overall identity proofing rate, but we continue to partner with agencies to improve proofing rates via efforts to minimize steps, expand channels or evidence types, and increase accessibility," they said.
The plan also points to "new identity verification channels (full in-person or remote supervised)" as something on the docket for 2024.
Currently, Login.gov's online identity proofing option is self-service style. But other identity proofing tools offer "supervised" options, too. Vendor ID.me, for example, has a "trusted referee" process where users connect to an agent over video call to verify their identity. 
GSA did recently add one new option for at least some Login.gov users. The agency launched its in-person identity proofing pilot at 18,000 United States Postal Service locations in February, according to performance.gov.
The service is for people "whose identities were unable to be verified successfully online," according to USPS, and involves people taking a Login.gov enrollment barcode and valid ID to a participating post office to be identity-proofed. 
Login.gov recommends that anyone who fails that in-person process try online again or contact the agency they are trying to use Login.gov to access.
Making sure that the service doesn't block out people that are more difficult to identity-proof remotely is another goal. 
GSA wants to add more data sources to how it identity proofs people, the roadmap says.
A "core challenge" for the service is "the lack of reliable data sources that Login.gov can use to verify a person's identity for certain user populations," like unbanked and unhoused people, the roadmap says.
GSA wants to look into enlisting more government attribute validation services to help verify identities, as well as use the identity documents people already have like mobile drivers licenses and come up with a policy for its own "trusted referee program."
GSA is also adding more languages to the program in the next two years, it says. Currently, it's available in English, Spanish and French.
Finally, the roadmap also references plans to calibrate anti-fraud capabilities to "maximize true positives" and improve the "redress process" for any legitimate users tagged as fraudsters. The agency added new anti-fraud controls in March that automatically block any identity verification attempts deemed "fraudulent," according to the performance.gov update.
GSA is also looking to update its pricing plans for Login.gov, according to the roadmap. 
Currently, it is using its funding from the Technology Modernization Fund "to grow the Login.gov environment by funding authentication and identity proofing costs associated with proofing Login.gov users," the performance.gov update states. Currently, tThe roadmap says that the service has 43 agency and state customers. 
The agency is also still "working on ways to meet the current and future" versions of the identity proofing standard — identity assurance level 2, or IAL2 — that was the subject of the recent inspector general report. The standards are currently being updated by the National Institute of Standards and Technology. 
GSA is still planning on finishing up an "equity study" on the use of different methods for identity proofing, especially facial recognition, and looking at a "biometric path forward," the plan says. Using biometrics like facial recognition is the easiest way to meet the current IAL2 standard, but in 2022 GSA said it was holding off on using the tech.
The roadmap says that the agency is working towards "compliant off-ramps that don't require a biometric."
Some of the other items in the roadmap are already done, but haven't necessarily been widely publicized.
The agency added new and expanded customer service capabilities like a phone call option for the first time and expanded its hours from 8 a.m. to 8 p.m. on weekdays previously to 24/7 hours on phone and email in January, according to performance.gov.
Hashmi pointed to the addition of the USPS option and expanded customer service capabilities on Fed Gov Today, calling them "examples of how we are recommitted to continue to not only earn the trust, but also increase value we provide to our agency partners.
"The entire thesis and the reason for Login's existence is that Americans need a consistent single account to work with their government agencies," he said. "This account needs to be secure. It needs to protect privacy, and it needs to reduce fraud. And more importantly than anything else, it needs to work for all Americans."