IRS to get a new acting CIO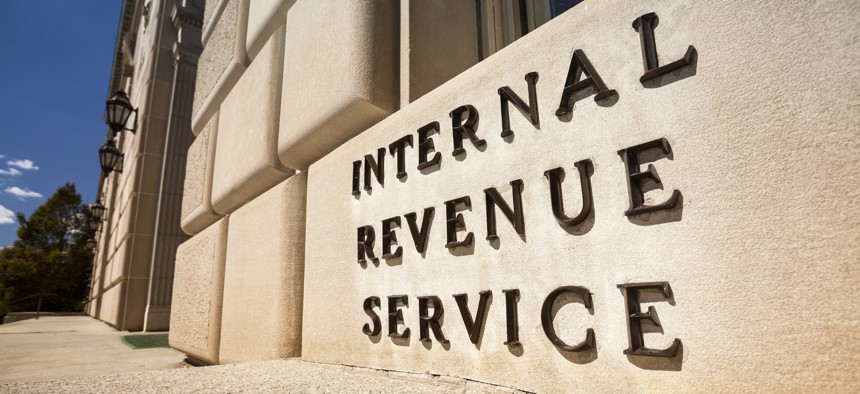 The current occupant of the top tech job at the tax agency is going back to his post at Treasury at the end of June.
As the IRS works to prioritize tech investments from the billions given to the agency in the Inflation Reduction Act, its tech shop is looking at a personnel shakeup.
At the end of this month, current acting IRS chief information officer, Jeff King, will be headed back to his post as deputy CIO at the Treasury Department. The IRS' chief technology officer, Kaschit Pandya, will be taking on the additional role of acting CIO at the tax agency, the IRS has confirmed with Nextgov/FCW.
Pandya stepped into that CTO role earlier this week, according to an internal email obtained by Nextgov/FCW. Pandya has been at the IRS for over a decade, according to his Linkedin, and most recently held the position of deputy CIO for IT operations.
The IRS has been without a permanent CIO for a few months. King assumed the acting CIO role in early March. Before that, the former CIO, Nancy Sieger, was either the acting or permanent CIO since 2019. Sieger is now the chief technology officer at the Treasury Department. 
The moves come as the tax agency continues to hunt for a candidate for the permanent CIO role, according to a source familiar with the news.
The IRS is also continuing to look to implement the billions in no-year money Congress gave the agency in the Inflation Reduction Act. 
The IRS released plans for allocating Inflation Reduction Act funding earlier this year, before the debt ceiling deal clawed back about a quarter of the $80 billion. White House officials said at the time that they didn't expect the funding rollback to affect the tempo of spending by IRS on modernization in the short term.
Under the IRS plan, business systems modernization was slated to get about $4.8 billion, $3.2 billion for taxpayer services and $25.3 billion for operations support, although the plan noted that might not cover all of the costs associated with the customer service and tech modernization goals.
At the time, IRS Commissioner Danny Werfel told reporters that technology was "underpinning everything."
Among the goals outlined in the plan was retiring old parts of core tax systems and databases, as well as using tech to make customer experience improvements.