House Bill Wants Quantum-Powered Research To Support Agriculture, Medical Development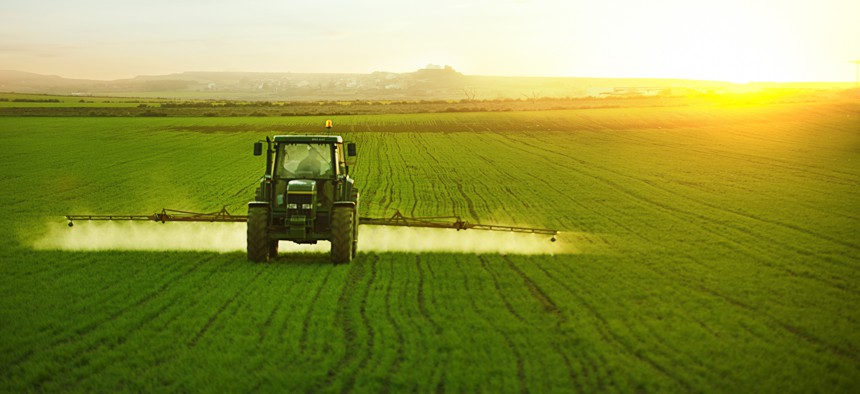 The Quantum in Practice Act was reintroduced this week, asserting quantum information systems' power in scientific advancement.
New legislation looks to marry quantum simulation systems with the biotechnology used in producing fertilizer chemicals in order to better support business operations within the U.S. farmland economy. 
Introduced by Reps. Randy Feenstra, R-Iowa, and Haley Stevens, D-Mich., the Quantum in Practice Act aims to introduce quantum molecular simulations and modeling softwares in how the federal government researches fertilizer chemicals. 
Research powered by quantum simulations methods––which are considered more powerful than classical computing simulation methods due to quantum algorithms' ability to process large volumes of data at high speeds––would ideally yield new materials that could contribute to the agricultural economy and beyond. 
"From fertilizer production to materials manufacturing, quantum computing has the untapped potential to lower input costs for our farmers, improve energy storage, and produce more effective medications for patients," said Feenstra. "Thanks to scientific ingenuity, there is boundless opportunity for our rural communities to harness the power of quantum computing to strengthen our agricultural sector, streamline fertilizer production, and enhance our way of life in the 4th District."
Feenstra had originally introduced a version of this bill in 2022. It aims to parlay quantum information technologies into creating mathematical models of the nitrogen fixation process spurred by bacteria. Nitrogen fixation refers to any natural or synthetic process that produces nitrogen. Modeling within quantum-powered systems could help researchers develop synthetic fertilizers without high energy and cost inputs required in current methods. 
"Quantum molecular simulations and modeling will enable scientists to study chemical elements and reactions with accuracy and speed that is far beyond the abilities of existing supercomputers," the bill text reads. 
Other areas of focus the bill outlines are using quantum information systems to create medications with limited adverse side effects and develop more powerful battery technologies, and developing new types of superconductors. 
Like other emerging tech areas, the bill has attracted bipartisan support, with over a dozen cosponsors from both sides of the aisle as well as companion legislation in the Senate introduced by Sens. Raphael Warnock, D-Ga., and Todd Young, R-Ind.
Feenstra and Steven's bill is the latest federal effort to allocate more national research to QIST, which stands to play a critical role in the U.S.'s digital future as an emerging technology.