Government's Data Leaders Center Customer Experience in 2023 Goals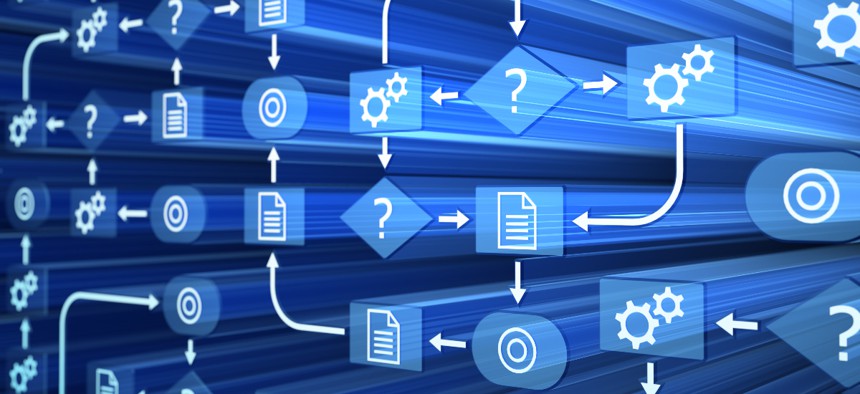 Several of the Chief Data Officers Council working groups are trying to improve customer experience for both Americans and agencies through their respective focus areas.
The federal Chief Data Officers Council's various working groups envision several avenues where their work can improve customer experience—a priority in President Joe Biden's management agenda—according to a panel held during Friday's CDO Council meeting. 
For example, the data inventory working group is trying to make data findable and accessible to the public and government agency workers. However, according to the working group's leader Tod Dabolt, CDO for the Interior Department, with more federal data getting out into the ecosystem, there are challenges with ensuring that search algorithms aren't leading people astray.
"We want to make sure that folks are finding the right version of federal data to answer their important questions, whether it's inside the halls of government, or for the public themselves," Dabolt said.
Nik Ipiotis, the CDO for the Department of Health and Human Services and leader of the data sharing working group, said that his group's focus area "is in the heart of customer experience."
Specifically, Ipiotis noted that the working group is trying to improve data sharing so people do not have to go to several places for the same information. The group has five use-cases looking into customer experience, one of which is examining the transition from working to retirement. He added that the working group is helping to make it easier for departments to navigate the data sharing library.
"Think about how complicated it would be for citizens when they retire, that they have to go complete the same information to multiple offices in the federal government at the same time, while sharing data would make it so much more easy," Ipiotis said. "I think what Todd [Dabolt] was talking about—knowing what other departments within the federal government [are] collecting and sharing the data between them—is going to make it not easy just for our citizens, but also for the government and much more optimized our work that we do."
Meanwhile, data skills working group leader Christopher Alvares, CDO for the Department of Agriculture, noted that data can help agencies evaluate their equity efforts, if they have the workforce to make sense of it. For example, Alvares stated that analytics are needed to examine customer feedback, program delivery and customer participation to determine whether these offerings are performed in an equitable way. He added that workers need skills that enable them to understand how to communicate information, address equity questions and issues that may arise from an algorithm bias that can be used to examine data—skills he hopes his group will provide workers. Additionally, he emphasized the importance of having "a workforce that understands how to use data, how to interpret data that is being put in front of them and how to make decisions based on" the available information. 
The planned zero trust working group will benefit from "hav[ing] a seat at the table," the group's leader Roger Mishoe, Acting CDO at the Treasury Department said. This will allow the group to put the end user—the public and people within agencies—in mind when addressing cybersecurity matters to make everything seamless, test ideas about public interaction with systems and to build trust.
"When someone knows and understand[s] that you are putting more data protections around their information that you have in there, the goal there would be then to build more trust, not only in the systems and the data, but also in the people that are managing those things," Mishoe said. "So that when the public interacts, it gives them an opportunity to accomplish what they need to and feel great about the work that they've done."