Survey: CIOs Feel Elevated, Consider Themselves 'Changemakers'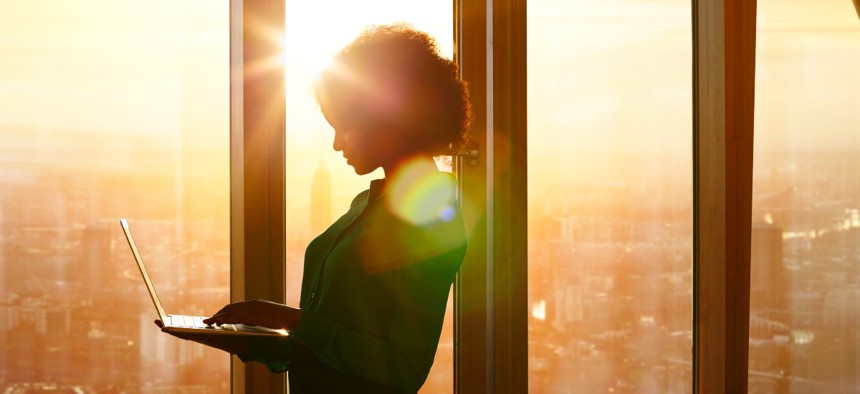 The survey found more than 3 in 4 chief information officers believe their roles have been elevated in response to recent economic times.
A study released Thursday indicates chief information officers are feeling more empowered than ever to foster change within their organizations.
According to the 22nd annual State of the CIO Report, conducted by the Boston-headquartered tech media firm Foundry, 85% of CIOs believe they are becoming a "changemaker" within their organizations, with more than 3 in 4 (77%) indicating their role has been elevated due to recent economic uncertainty.
"The CIO role is constantly evolving, and economic conditions have put a new level of pressure on these executives," Holly McWalter, marketing and research specialist at Foundry, said in a statement. "This year's research showcases how this pressure trickles down to important decisions regarding priorities and budget, and provides insight into how CIOs are moving their business forward."
The survey, which polled more than 800 CIOs, suggests the CIO role is changing along with business needs. For example, 85% of CIOs said their role is "becoming more digital and innovation focused." Cybersecurity remains of paramount importance, with 70% of CIOs anticipating their involvement in cybersecurity to increase over 2023. More than half (55%) also expect their involvement in data analysis, data privacy and compliance, and artificial intelligence to increase in the coming year, too.
CIOs prioritized several current focus areas in the survey, with the top priority—cited by 47% of respondents—being security management. IT operations, aligning IT initiatives with business goals and modernizing infrastructure and applications all fell closely behind.
Despite difficult economic conditions, including widespread tech layoffs and a year wrought with inflation, CIOs were bullish about budgets for 2023. More than half (56%) expect a budget increase in the coming year, while only 9% expect a decrease. Among the respondents expecting more budget dollars, the chief rationales were the necessity for security improvements, the need to upgrade outdated IT infrastructure and application modernization.
The survey also indicated what CIOs believe will drive IT investment in 2023. Almost half (45%) said operational efficiency would drive investment, while cybersecurity (44%), transforming existing business practices (38%) and improving customer experience (36%) were also central drivers.