State Department Names DOD Official as New CIO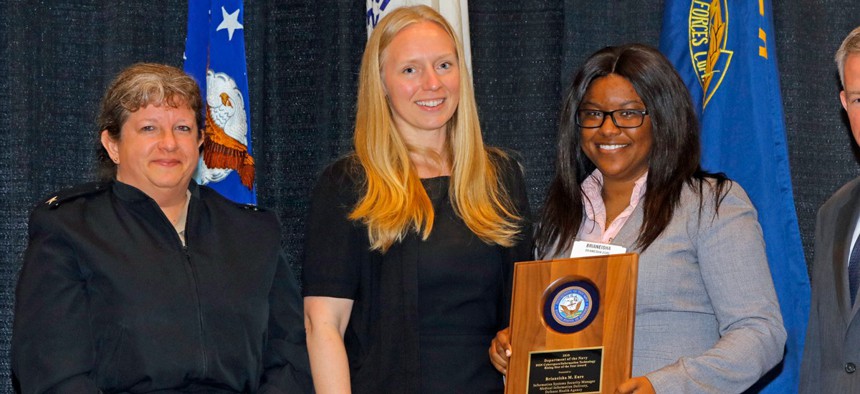 Kelly Fletcher will serve as the new chief information officer for the Department of State after her tenure at the Department of Defense.
The Department of State named Kelly Fletcher as the new chief information officer for the agency on Thursday, after she had served as the principal deputy CIO for the Department of Defense. 
In her new role as CIO, Fletcher will "establish the strategic direction of information technology, including oversight for $2.5 billion of programs throughout the Department of State." According to the State's tech division tweet, she will lead 2,700 IT professionals at the agency. Her appointment comes after Secretary of State Antony Blinken called for the modernization of diplomacy. 
Fletcher is a member of the Senior Executive Service. At her previous role as principal deputy CIO, she supported the DOD CIO in matters of information technology, cybersecurity, communications and spectrum, among other things. She has served as the principal deputy DOD CIO since February 2020, but has spent most of her career at the agency. In addition to her previous roles at DOD, she also served as the deputy director for program analysis & evaluation at the Department of Homeland Security. 
The State Department went several months without a permanent CIO after Keith Jones left the agency on June 17, 2022, with the principal duty CIO acting in that capacity since Jones' departure.
In response to the news the DOD CIO official Twitter account tweeted, "Congratulations to Dr. Kelly Fletcher who departs DOD for a position as the DOS CIO. A servant leader who worked tirelessly to advance DOD's priorities, she will be sorely missed. Mr. Dave McKeown, DOD CISO and DCIO(CS), will serve as acting PDCIO until a replacement is found."