The White House wants to make food assistance programs easier to use -- and tech plays a big part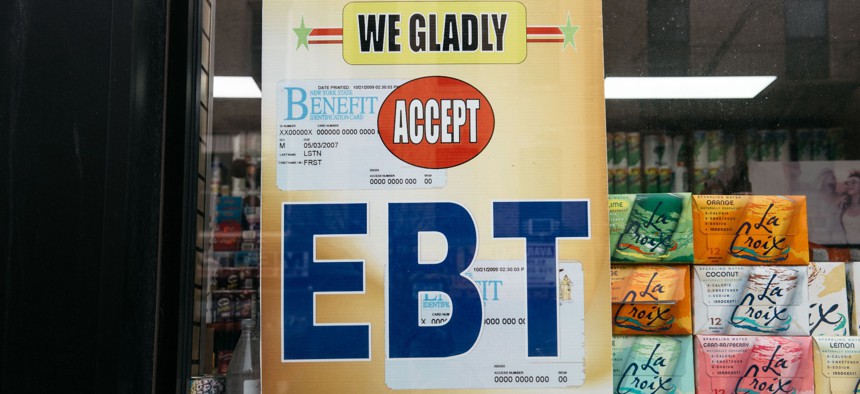 Goals to modernize nutrition programs and make them easier to use are featured in  a new White House National Strategy on Hunger, Nutrition and Health that was released Tuesday.
The new strategy was released in preparation for a Sept. 28 White House conference. The strategy includes plans meant to improve food access and affordability, with actions to help more people access existing federal assistance programs like the Supplemental Nutrition Assistance Program (SNAP) ; the Special Supplemental Nutrition Program for Women, Infants, and Children, or WIC, and Medicaid. 
Some of these programs currently struggle with participation rates among those eligible. A U.S. Department of Agriculture official told FCW in early 2022 that only 57% of those eligible for WIC participate. 
The Agriculture Department and the Department of Health and Human Services will help states cross-check program lists to identify individuals who are enrolled in either Medicaid or food assistance programs, but not both. States could use that information to reach out to people about their eligibility, the strategy states. 
This idea is in keeping with existing efforts at USDA that uses information sharing to automatically certify kids in Medicaid as eligible for school lunch – taking out the second application altogether to reduce the burden on participants and drive enrollment.
Several of the ideas called out in the strategy also reflect priorities set in a 2021 executive order on customer experience, which directed USDA to look into online shopping for the WIC program and make enrollment and recertification for SNAP and WIC easier.
USDA will work with the Social Security Administration and Department of Education to directly inform Pell Grant recipients about their SNAP eligibility, and HHS will help states streamline the application and verification process for childcare subsidies.
There are also a set of modernization objectives meant to make these programs easier to use. 
The new White House strategy points to ongoing modernization efforts in the WIC program, funded so far by a $390 million bump in the American Rescue Plan legislation. It says that USDA will use that money to expand online shopping in WIC.
Already, the department has funded pilot state programs for online ordering, although it will have to confront regulatory and tech roadblocks to do so long-term. 
The White House also wants USDA to make SNAP online shopping a permanent fixture of the program. Online shopping for SNAP participants was piloted during the pandemic.
A senior administration official told reporters Monday that agencies including USDA and HHS would be making more announcements about actions to implement the strategy in coming days and months, and that the administration would also be working with Congress on items requiring legislation.