Former DOD Cyber Official Loses bid for Congress Despite Trump's Backing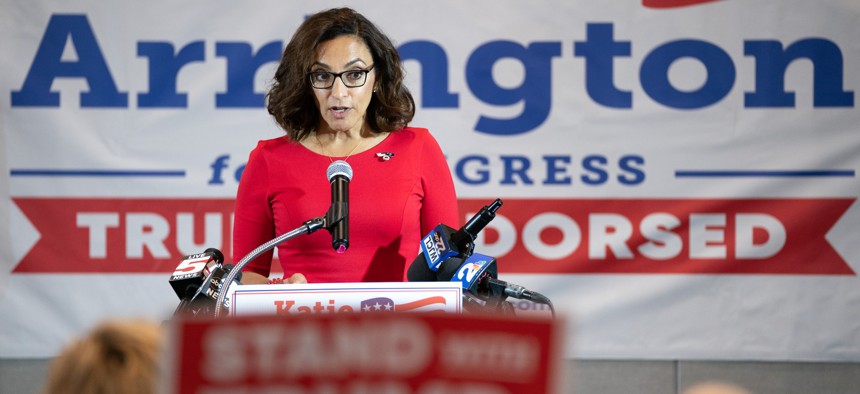 Katie Arrington, the former head of the Defense Department's cybersecurity program for contractors, lost her bid for the Republican nomination for South Carolina's 1st Congressional District on Tuesday.
Arrington challenged incumbent Nancy Mace (R-S.C.), and won the support of former President Donald Trump. Arrington criticized Mace for her vote to certify the 2020 election results. Mace won handily by a 55%-45% margin.
Arrington sought the 1st district seat in 2018, losing her race to a Democrat, Joe Cunningham, who served one term before being ousted by Mace in 2020. Arrington previously served two terms as a South Carolina state representative. 
As head of the Cybersecurity Maturity Model Certification program, Arrington led an effort to certify more than 300,000 contractors over five years. The position was not a political appointment, and Arrington stayed on during the Biden administration, but in May 2021 her security clearance was suspended by the National Security Agency amid allegations that she disclosed classified information. Arrington was put on paid leave and subsequently sued the Defense Department to spur a resolution of her clearance case.
DOD shifted CMMC operations to the Office of the Chief Information Officer and eliminated Arrington's position of chief information security officer for acquisition and sustainment. Arrington resigned from the Pentagon in February 2022 and announced her bid for Congress.
"I never approached my public service in a partisan manner, but my service and my good name was disparaged without basis and in a totally partisan manner," Arrington stated in her resignation letter.