$75K Prize Competition Announced to Help Fight Disinformation on the Internet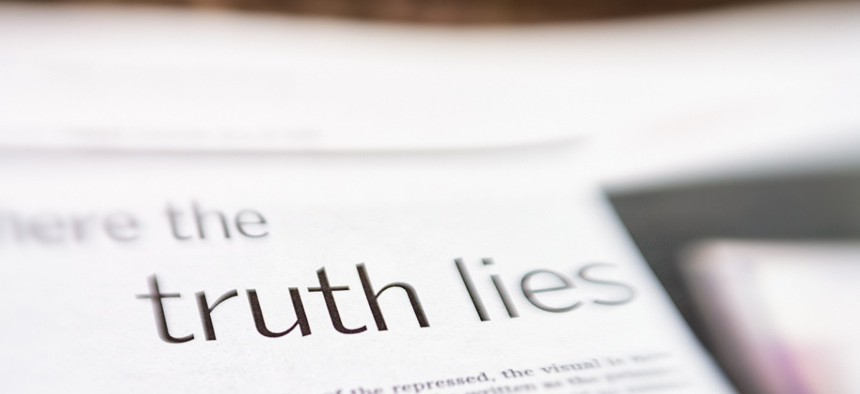 The Aspen Institute is willing to shell out for the best ideas to fight dis- and misinformation.
Just a few weeks ago, the Aspen Institute Commission on Information Disorder released its final report on the dangers and consequences of internet dis- and misinformation. The report made 15 recommendations that would help government, the private sector and society at large increase transparency and understanding, build trust and reduce the harms caused by untrustworthy information.
The institute has now announced a prize competition for proposals that implement one of those recommendations to alleviate the crisis of dis- and misinformation in the United States. Semi-finalists will be awarded $5,000, with the $75,000 grand prize going to the winner.
The deadline for proposal applications is Jan. 10, 2022. The Aspen Institute is hosting a Q&A webinar at 9 a.m. on Wednesday, Dec. 8; a recording will be made available afterward.
Project teams are invited to propose a new, untested solution that specifically helps a particular recommendation of the report. The range of deliverables could be anything from new technologies and inventions to research projects and policy proposals. "Creativity is welcomed; projects should not feel constrained by these deliverables," the institute stated in the press release announcing the competition.
Up to five semi-finalists will receive $5,000 each to create a prototype of their suggested solution over the course of eight weeks. The grand prize winner will receive $75,000 toward turning its prototype into a finished deliverable. "Applicants submitting ideas for novel technology enterprises for this program will also be given consideration for additional funding through ex/ante, a design lab incubating technology to advance free societies.