Author Archive
Patience Wait
Contributor, Nextgov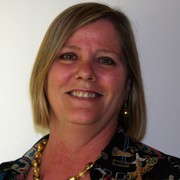 Patience Wait is a freelance contributor to Nextgov and a member of the Tech Writers Bureau where she concentrates on writing about the public sector's high-tech issues and programs. She has won awards for her government and technology reporting over her long career, including a Jesse H. Neal Award for best news coverage in 2004.
Policy
The United States has lost significant ground manufacturing semiconductors in recent years.
CIO Briefing
As in some years past, there is a lot of uncertainty regarding a potential government shutdown.
---
Cybersecurity
A new report by Constella Intelligence raises questions as to whether the sector is doing enough to protect itself.
Cybersecurity
Cyber policy lead Mieke Eoyang discussed the Defense Department's role in the nation's cybersecurity posture, including in defending elections and countering ransomware attacks. 
Cybersecurity
"My colleagues see an urgency for new legislation now, in a way that wouldn't be possible a few years ago," said Rep. James Langevin.
IT Modernization
TMF is key to modernizing government operations in line with citizen expectations, according to Deputy Federal Chief Information Officer Maria Roat.
Emerging Tech
The Aspen Institute's Commission on Information Disorder made multiple structural recommendations for the information ecosystem.
Cybersecurity
Agency leaders said they aim to improve coordination among the many agencies with cybersecurity missions.
Emerging Tech
The agency reached $5.3 million in cost avoidance while 27 cohorts of employees graduated from its reskilling program, Agriculture officials say.
Cybersecurity
Developers must use safer tools, a recent report concluded.
Cybersecurity
Retired general Keith Alexander suggested a collective defense posture.
Cybersecurity
A panel of federal CIOs and CISOs lauded recent cybersecurity mandates as important, but noted conflicting priorities and lack of funding is causing issues.
Cybersecurity
Representatives from small banks and minority financial institutions told Congress they need help in the form of better, streamlined regulation.
IT Modernization
Government and industry officials question how they can keep cloud positions filled when they require various degrees and certifications.
Emerging Tech
The National Institute for Occupational Safety and Health is looking for innovative ideas to maximize the protection different types of gear offers in different industry sectors. 
Data
Disaster response is uneven across the country.
Emerging Tech
The legislation aims to protects telecom networks from foreign threats.
Cybersecurity
A cybersecurity firm focused on industrial cybersecurity is tracking 15 groups, 11 of which are targeting utilities. 
Cybersecurity
The recent attacks on food and gas supply chains shifted how Senate Homeland Security and Governmental Affairs Committee Chair Gary Peters prioritizes cybersecurity.