Author Archive
Patience Wait
Contributor, Nextgov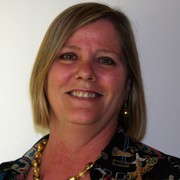 Patience Wait is a freelance contributor to Nextgov and a member of the Tech Writers Bureau where she concentrates on writing about the public sector's high-tech issues and programs. She has won awards for her government and technology reporting over her long career, including a Jesse H. Neal Award for best news coverage in 2004.
Emerging Tech
The model uses satellite imagery to identify areas at risk of wildfires before they actually happen.
Cybersecurity
The memorandum sets up budget expectations for previously established cyber goals.
Emerging Tech
Protecting the supply chain is about more than ensuring semiconductor inventories, some argue.
---
Cybersecurity
For industries without a heavy IT expertise, responding to the myriad vulnerability advisories released by the Cybersecurity and Infrastructure Security Agency is a daunting task.
Cybersecurity
Bots targeting the U.S. slowed their anti-vax campaigns while accelerating pro-Russia messaging, which doesn't stick as well in the West.
Emerging Tech
The Russian invasion of Ukraine demonstrates the practice's real-time value.
Artificial Intelligence
Artificial intelligence can help scientists better forecast the impacts of climate change across numerous arenas.
Digital Government
Mis- and disinformation ecosystems extend beyond the usual bad state actors.
Emerging Tech
Federal officials shared how they're tackling digital transformation.
Modernization
The space agency has major plans to transform its operations.
Modernization
The pandemic forced new ways of thinking in government software development.
Emerging Tech
6G policies may be important in protecting Democracy.
Emerging Tech
Embracing innovative technology and more data sharing with allies should be part of the coming strategy, accordingto former Defense officials.
Cybersecurity
Forty-two advisers have been appointed or are in the process, with eight states still needing federal-level coordinators.
Cybersecurity
Lack of shared recognition of problems increases the pain, according to a new survey.
Modernization
The acronym for integrating security and agile development cycles may have gotten out of hand, officials say, but the core values are key to producing good software.
Emerging Tech
A rethinking the government's approach to the various bioscientific fields may be necessary, experts argue.