Report: U.S. Workforce Falling Behind Competitors in Digital Skills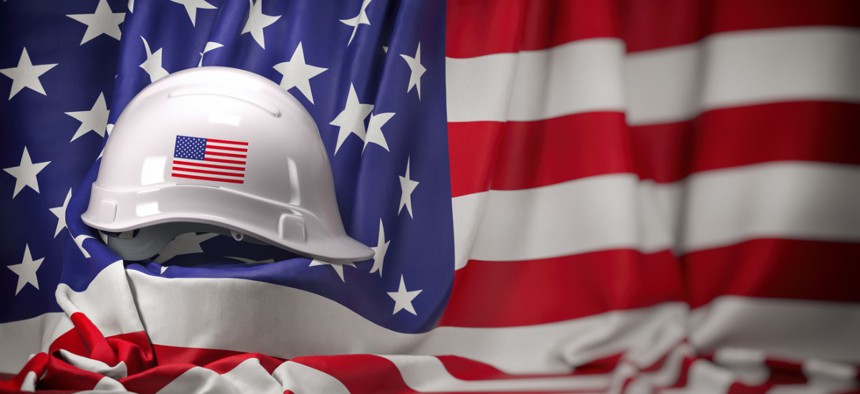 Experts advocate better school curriculums and tax breaks for reskilling existing workforces.
The U.S. workforce is becoming less digitally-savvy compared to those of other nations, with American employees broadly lagging in skills like basic computer literacy and using messaging tools like email––critical knowledge in the modern global digital economy. 
According to data compiled within a report from the Information Technology and Innovation Foundation, roughly 31 percent of employees in the U.S. workforce have either no or limited digital skills.
This figure coincides with data from Coursera, which authors at the ITIF also reference to display a growing digital gap between the workforces of the U.S. and comparable nations. 
Based on 2021 data, the U.S. ranked 29th in terms of students engaging in operating systems, cloud computing, and mathematics courses out of 100 countries. Some of the countries ranked ahead of the U.S. include Switzerland, Luxembourg, Japan, Germany, Italy, and Taiwan. 
This gap stands to hold the U.S. economy back as the world rapidly shifts into digital workflows. A lack of digital skills was noticed among the construction, transportation, health, and manufacturing industries in particular. 
"The United States has led the global digital revolution in (information and communications technology) fields, but across the workforce, the United States is increasingly faltering, which is detrimental to long-term U.S. competitiveness," Stephen Ezell, the vice president of global innovation policy at ITIF and report author, said in the summary.
Some of the policy decisions Ezell recommends include strengthening the computer science curriculum to count toward high school graduation requirements, doubling the number of STEM charter schools, incentivizing colleges and universities to teach computer science and literacy courses, investing more in artificial intelligence and increasing the federal investment in training and reskilling programs. 
Expanding the tax code to benefit employer-funded tuition assistance for reskilling existing labor forces was also highlighted in the report––a subject that has been recommended by other oversight reports. 
"The United States is far behind its competitors when it comes to broad workforce digital skills," Ezell said. "This should raise the alarm in Washington as an increasingly digitalized global economy requires ever-more digitally skilled workforces for nations to remain productive."