Report Highlights 3 Ways to Successfully Reskill Employees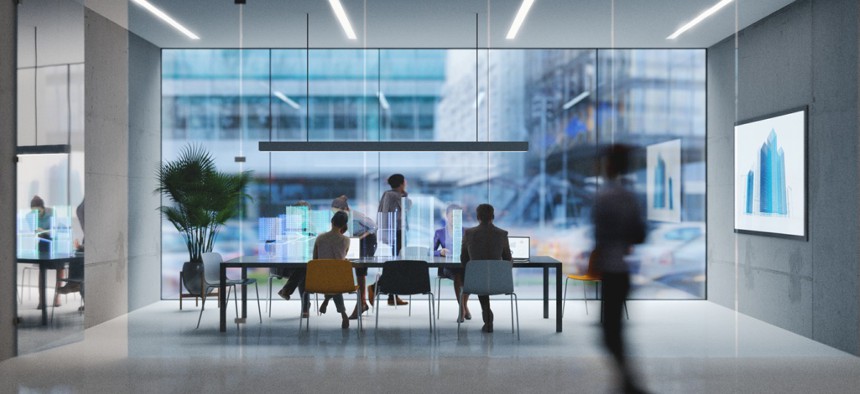 The report looked at tech training case studies to investigate the most critical elements in digitally transforming federal workplaces.
Government agencies should consider implementing fresh education programs to help reskill an existing workforce on more advanced technologies as part of the longstanding federal push to modernize government operations. 
The IBM Center for The Business of Government released a report Monday documenting the proposed structure and benefits federal agencies and organizations could adopt to help acquaint civil servants with new technologies.
The report offers recommendations for three tactics to help better prepare government workers for a more digitized work environment: selecting specific individuals for technology-oriented training, designing training programs appropriately, and providing agency support for employees following training.
Authors note that this training is becoming more critical as government agencies need to respond to technologically-advanced environments and threats. 
"As new roles are created and existing positions are disrupted, often due to changes in technology, organizations should support the ongoing training and reskilling needed among employees," the report reads. 
The report references two case studies to determine how best to reskill employees to adapt to new technologies in the workplace, one being the Federal CIO Council Cyber Reskilling Academy. 
In examining and investigating these cases, the authors distilled the most effective methods of deploying new technological skills to a workforce with limited history in this field.
"Sending the right employees for training is critical to achieve the desired outcomes," the authors recommended. "Employees who are interested in participating in reskilling training programs, particularly because the training program is aligned with the employees' goals, are more likely to result in applying the knowledge and skills gained during training within the workplace."
Following employee selection, implementing training programs that include a variety of training strategies––including error management training––will prepare employees to meet specific agency goals, the report states. 
Having a supportive work environment was the final recommendation the report issued. Leadership engagement and supporting activities were also found to be helpful in the application of newly-learned technological skills.
Other recent oversight reports have also implied that a supportive work environment is key to a digital transformation within a government office. Last week, the Government Accountability Office released a study that found advanced training and employee support were two crucial components to retaining staff amid modernization efforts.