Civic tech vendor recognizes employee union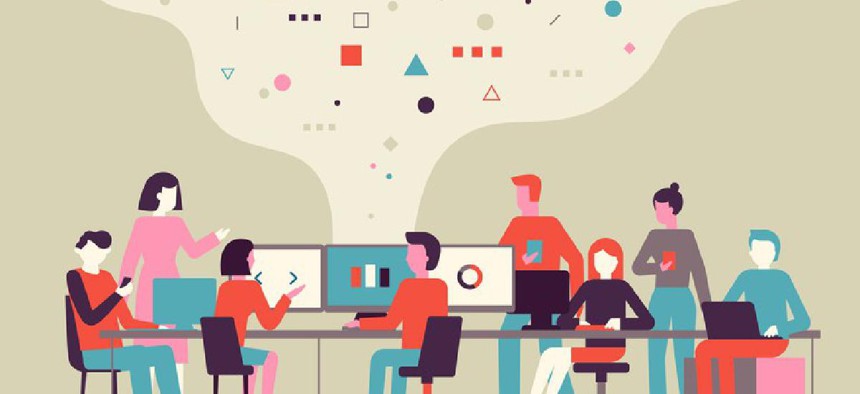 Code for America recognized a new employee union, a first in the civic tech sector.
Code for America, the civic technology firm that recently helped adapt an IRS website to support a wider range of users, recognized a newly formed staff union and will participate in contract negotiations starting soon.
This is the first time a firm in the civic tech space has recognized an employee union, according to a press statement from the Office and Professional Employees International Union (OPEIU), which represents the Code for America workers.
Voluntary recognition by an employer avoids an election under the auspices of the National Labor Relations Board (NLRB) and allows the organizing union and the employer to proceed directly to contract talks. Code for America essentially accepted the results of a "card check" process, by which a majority of employees affirmed their desire to be represented by a union.
"This important milestone in Code for America's history will increase our ability to create a government that works for the people, by the people in the digital age," company CEO Amanda Renteria said in a statement. "This has been a learning journey for our organization, and we arrived where we are today, with voluntary recognition, because of our strong commitment to delivering on our mission and staying true to our values."
"Nonprofit and tech workers alike are becoming increasingly aware of the power a union brings them at work," OPEIU Organizing Director Brandon Nessen said in an emailed statement. "Unionizing gives working people agency to advance not only their own interests, but the mutual interests shared by both staff and management."
OPEIU represents 103,000 workers across multiple industries. It is affiliated with the AFL-CIO. The new staff union, called CfA Workers United, will be directly represented by OPEIU's Tech Workers Union Local 1010.
Relatively few digital technology workers are unionized. The Communications Workers of America (CWA), a 700,000-member organization that represents workers at AT&T, Verizon and elsewhere, is looking to change that with a campaign to organize digital employees.
So far, that effort has met with few successes.  A small union organized at Google's parent company Alphabet by CWA consists of about 800 workers, but it isn't empowered to negotiate employment contracts. The "minority union" lobbies the company on issues of importance to its members, including working conditions and the right to refuse projects on ethical grounds.
CWA also lost a bid to organize workers at the location data and mapping platform Mapbox, whose government customers include the Federal Communications Commission and the National Oceanic and Atmospheric Administration. That effort failed on a 123-81 vote by employees.
The union is also in the midst of an organizing drive for digital employees at the New York Times. The CWA-backed New York Times Tech Guild filed for a union election with the NLRB in late July.