OPM Makes Acting CIO Permanent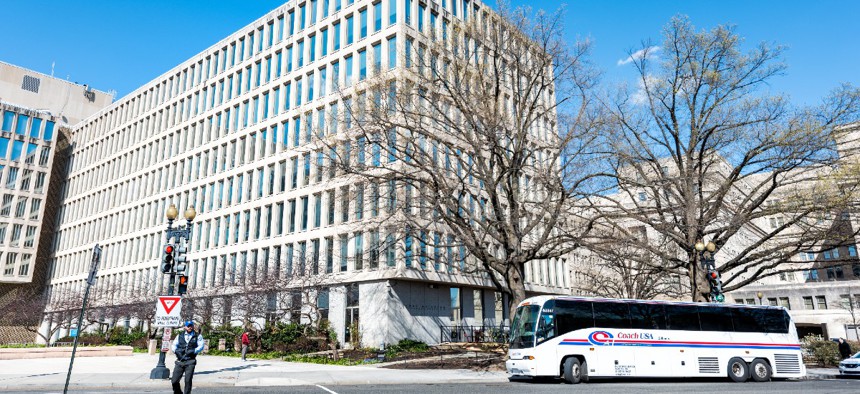 Guy Cavallo, who has been serving in an acting capacity since March, launched a major cloud initiative this spring. 
Federal information technology executive Guy Cavallo was appointed to serve as the Office of Personnel Management's permanent chief information officer, Nextgov confirmed Thursday. 
Cavallo assumed that role this month, after operating as the agency's acting CIO since March when the White House tapped OPM's former top IT leader Clare Martorana to serve as federal CIO. At OPM, Cavallo will continue to help guide the use of technology-centered services for both government employees and retirees. 
"He also is leading its modernization program, launching a major cloud initiative in the spring of 2021," according to his latest bio, which an OPM spokesperson shared with Nextgov.
Before working in that acting CIO capacity, Cavallo served as the agency's principal deputy CIO under Martorana. Prior to that, he was selected as the Small Business Administration's deputy CIO, where he worked alongside now-Deputy Federal CIO Maria Roat. 
Cavallo, in that perch, played a weighty role in helping SBA apply cloud services to quickly implement the CARES Act Payroll Protection Program and the Economic Injury Disaster Loan programs, which distributed more than $450 billion in a notably short time. He also steered digital transformation and cloud-centered implementations as the Transportation Security Administration's Executive Director for IT operations—and spent almost a decade as a senior government advisor at Microsoft Corporation. 
In the federal IT realm, he's a known promoter of technology adoption, pilots and strategic innovation.
"Cavallo's career has been almost evenly split between the public and private sectors, always leading the implementation of the latest technologies to improve the delivery of government services to citizens," the bio reads.