DOJ to Help Rural and Tribal Law Enforcement Agencies Buy Body-Worn Cameras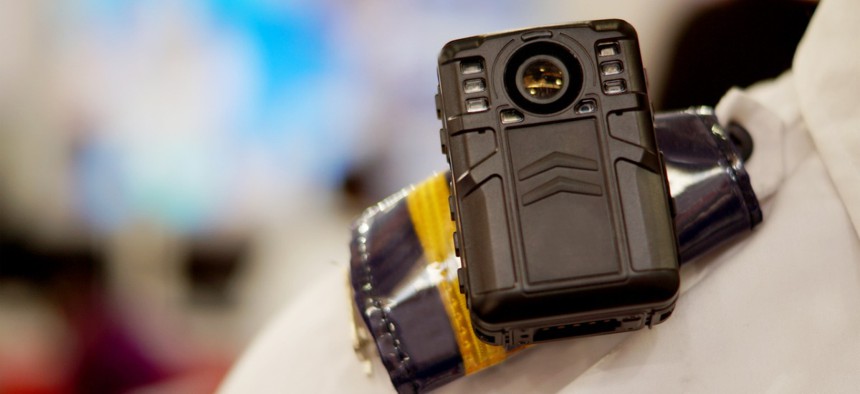 The competitive grants program will also help agencies with fewer than 50 personnel.
The Justice Department confirmed plans to assist rural, tribal and smaller law enforcement agencies with purchasing body-worn cameras.
Via a new competitive, grant-based solicitation, the department's Bureau of Justice Assistance will release $7.65 million in funding for selected entities.
"The Justice Department is committed to providing law enforcement with valuable resources to increase accountability and build trust with the communities they serve," Attorney General Merrick Garland said.
When implemented responsibly, body-worn cameras are meant to help ensure transparency and protection for both police officers and the people they interact with. They've been increasingly used by various police departments over the last decade. Nearly half of the United States' general-purpose law enforcement agencies have acquired such video-capturing devices by 2016. Yet the cameras haven't been implemented widely across all federal law enforcement agencies to date—despite some Congressional moves to make them mandatory. 
After years of shielding its officials from their use, the Justice Department last month announced aims to require federal agents to wear body cameras any time they execute search warrants or make pre-planned arrests. Not long after, its inspector general warned Justice and its subagencies lack policies and are not prepared to effectively embark on that effort. Still, in the coming weeks, the deputy attorney general will engage with DOJ components to comprehensively review and finalize their body-worn camera-centered policies and implementation plans, according to the department's press release. 
Funds dished out to tribal, rural or other departments through the solicitation "must be used to purchase or lease body-worn cameras," officials noted, and the money can support existing programs or fresh pilots.
Through a cooperative agreement, the department selected the consulting firm Justice & Security Strategies Inc. to administer the program. Applications must be submitted by Aug. 31 for consideration.
"Importantly, this grant program will make it easier for small, rural and tribal law enforcement agencies to apply for funding," BJA Acting Director Kristen Mahoney said. "It's an online application that will streamline the grant process for these agencies."